Fields & Applications
Gas Chromatography,
Mass Spectrometry,
Food, Beverage & Agriculture
Sussing That "Skunky" Smell
Ever wondered what gives cannabis its unique aroma? GC-MS may have finally found the culprit…
Lauren Robertson | | Interview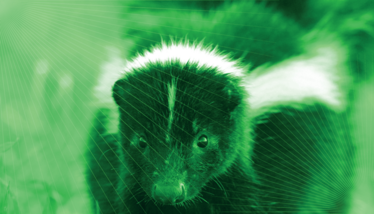 "Gassy," "fuel-like," "pungent…" There are many ways to describe the "skunk-like" odor of cannabis. But where exactly does that stench come from? It's true that terpenes contribute many of cannabis' aromas, but these are mostly the citrus and floral notes. That unique (and polarizing) "skunky" smell has been harder to pinpoint – until now.
To further explore the compounds most likely to deliver the unique aroma, Iain Oswald and his team from ABSTRAX analyzed both cannabis flowers and concentrated extracts using two-dimensional gas chromatography (2DGC) equipped with time-of-flight mass spectrometry (TOF-MS), flame ionization detection, and sulfur chemiluminescence (1). Sure enough, the team discovered that a new family of volatile sulfur compounds (VSCs) containing a prenyl functional group appear to be responsible. Though not found elsewhere in nature before, the new compounds are similar to VSCs found in garlic, spurring questions as to any potential health benefits. We spoke to lead author Iain Oswald, PhD and Lead Research Scientist of ABSTRAX, to find out more.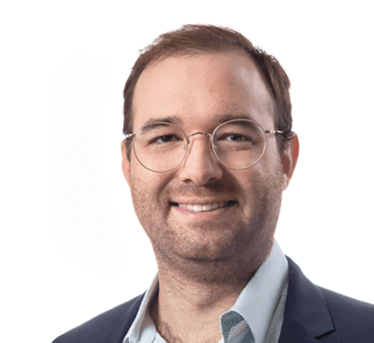 What led you down this particular research path?

Well, we wanted to answer a specific question – one that many folks in the industry had wondered: "What chemicals give cannabis its skunky, gassy, pungent scent?" Until our paper was published, this question was unanswered. Although much research has been focused on terpenes, none of them were known to contribute this specific scent. The fact that we discovered an entirely new family of compounds in cannabis was a pleasant surprise. And because many appear to be unique to cannabis, we are referring to this new class as "cannasulfur compounds (CSCs)."
What were your key findings – and why are they important?

I believe there are three major findings in our paper:

i) Though prenyl thiol is a major contributor to the skunky, gassy scent of cannabis, the other prenylated VSCs also contribute, although less so. For instance, VSC4–VSC7 each have either a strong skunk-like or borderline garlic/onion scent. Our data on cannabis vapes show high concentrations of VSC5 while having very potent scents. This helps argue that these other compounds can likewise contribute to this aroma.

ii) The chemical similarity between these compounds and those in garlic suggest interesting avenues of research regarding possible health benefits. It could be that the scent that folks desire in their cannabis may end up being beneficial to their health, although future studies must be done to confirm this.

iii) 2DGC coupled with sulfur chemiluminescence is a powerful tool for analyzing a complex plant like cannabis. Without this instrumentation, our work would have been much more difficult. I can envision testing labs in the future eventually adopting parts of, if not all of the methods we used, as it gives a much more detailed and accurate look at what's going on in the plant's aroma.
Could you tell us a little about the GC-TOFMS/SCD approach you used?

Well, 2DGC allows us to separate individual compounds from one another in the data much more easily than in traditional GC. And that extra separation power allows us to more easily and accurately use TOFMS to identify the compounds. At the same time, SCD allows us to detect compounds that contain sulfur very easily. Thus, if our hypothesis was correct – that these compounds may contain sulfur – the SCD would light up and we could focus on those specific compounds. Indeed, as we analyzed many datasets, we found that the compounds present in the SCD data and then identified with TOF-MS were the exact ones that contribute the skunky, gassy notes in cannabis.

For a more detailed explanation of this technique (but hopefully not too technical), I recently wrote a white paper to summarize our publication that you can find here.
What were the main challenges you faced?

Optimizing our methods to detect these very low concentration compounds was a challenge; 2DGC is a very specialized technique – especially when equipped with three detectors operating simultaneously – so there are few resources available to help guide method development. Fortunately, our instrument and software manufacturers – Markes International and SepSolve Analytical – provided ample support. One of the co-authors, Anthony Buchanan, traveled from the UK to our lab in Long Beach, California, to help develop the methods using his years of experience.

Another challenge was correctly identifying some of the newer volatile sulfur compounds (VSCs) we detected. Prenyl thiol, the major contributor to the skunky, gassy scent of cannabis, was easy to identify as it is found in mass spectral databases. However, the remaining four compounds were not. And that meant we had to work out their structures the "old fashioned way" – with pen and paper. We spent hours drawing possible chemical structures for each, trying to think of all the possible structural configurations. Once we realized that there was a similar functional group in the structure – the prenyl group – everything fell into place. We had our suspected structures synthesized and collected data using our 2DGC-TOFMS, and the similar elution times and mass spectral data confirmed we were correct for each one.
You note in the paper that the concentration of VSCs differs across the plant's life cycle. What are the likely implications of this?

We see a rapid rise in VSC concentration at the end of the flower stage. I think this data is important not only for cultivation but also for odor control. As cannabis becomes legalized in more places, odor mitigation will become key. Understanding when these compounds are produced will help optimize mitigation techniques.

I also think that this data opens questions on the cultivation side. How do nutrients, environmental conditions (rate of watering, humidity, temperature, and so on), and time affect their production? Does the production of these compounds trend with other VOCs and/or cannabinoids? If the plants continued to flower after 10 weeks, would their concentrations keep increasing even more? There are many open-ended questions now that will require time and controlled experiments to answer.

As to why they increase when they do – I'm not entirely sure. But it's one of those big questions that, if someone could answer it adequately, would really help cultivators maximize the concentrations of these compounds.
It seems your research could go in several directions – where will you go next?

This work has already led us in many directions! We're now working out the structures of other VSCs we detected but did not identify; we will hopefully be publishing a follow-up paper to report these details sometime in 2022.

Other avenues of research include the medicinal/therapeutic aspect of these compounds, genetic origins, cultivation studies, and many other possibilities. Hopefully our work acts as a starting point for some really fascinating new research into this plant!
Receive content, products, events as well as relevant industry updates from The Analytical Scientist and its sponsors.
I Oswald et al., ACS Omega, 6, 31667 (2021). DOI: 10.1021/acsomega.1c04196