Fields & Applications
Mass Spectrometry,
Pharma & Biopharma
Target Practice
A new native MS method may help overcome the bottleneck of drug target identification
Matt Hallam | | Quick Read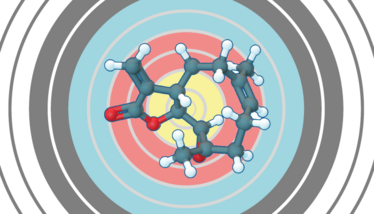 Identifying the biological targets of small-molecule drugs remains a bottleneck in drug discovery efforts – but is it one we can overcome? A new method that capitalizes on the specific detection of protein-drug complexes by native MS looks favorable.
Miaomiao Liu and colleagues applied their native MS method to investigate known interactions between parthenolide (a natural product of antimalarial drug artemisinin) and thioredoxin (a redox protein present in all living organisms). To their joy, binding of parthenolide to thioredoxin binding was identified in untargeted fashion in two samples: a mixture of five proteins from malarial parasite Plasmodium falciparum and a bacterial cell lysate.
The implications of this finding? The preliminary data indicate that native MS could be used to identify binding targets for any small molecule. If future studies realise this potential, pharmaceutical researchers may be in luck!
Receive content, products, events as well as relevant industry updates from The Analytical Scientist and its sponsors.
M Liu et al., Sci. Rep, 11, 2387 (2021). DOI: 10.1038/s41598-021-81859-4.