Fields & Applications
Liquid Chromatography,
Gas Chromatography,
Chemical,
Pharma & Biopharma
The Analytical Entrepreneurs
Here's how five successful analytical science businesses were developed from scratch. Within a framework of essential good practice, each company developed with a uniqueness that mirrors its founder(s). The lesson? To be an entrepreneur, you can blaze your own trail.
Richard Gallagher |
Who among us doesn't occasionally dream of going it alone? Of taking our hard-won expertise, our relationships with the movers and shakers, and our sure-fire idea for a product or service, and setting up our own company?
The five trailblazers (and their four companies) featured here did just that. Below, and in the accompanying online articles and podcast, they tell their stories: how – and why – they became entrepreneurs, how their experiences differ from working in industry or academia, and how they continue to be challenged, exhilarated and deeply satisfied by their work.
Alun Cole and Liz Woolfenden, Markes International Limited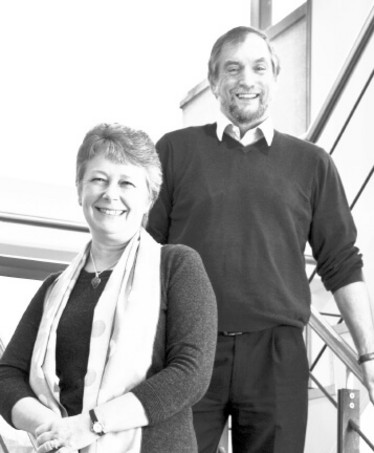 Age, Location: 56 and 52 years; Llantrisant, Wales
Tweet your company: Providers of instrumentation for monitoring and analyzing trace-level chemicals in air and gas streams across diverse application areas.
History: Founded in 1997 with two employees and two contract engineers. Currently, 80 employees.
Major customers: Our global customer base includes major industry, government agencies, academia and the service laboratory sector.
Origin of name: We have four children, and Markes comes from the initial letters of all our names: Martyn, Alun, Rebecca, Kate, Elizabeth and Simon.
Most satisfying moment: Building a market-leading company while making a real contribution to the science of thermal desorption and TOF MS.
Origins
What catalyzes that move from daydreaming about a new venture to actually starting one?
Eric Yeatman, a researcher at Imperial College in London who set up Microsaic with two colleagues over a decade ago, was driven by the desire to get his ideas out into the world.
"In a practical field like engineering, that's a strong motivating factor," he says. Top technical universities want to demonstrate an economic impact, so Imperial was encouraging, Yeatman explains, and signed over intellectual property rights in return for an equity stake. The die was cast.
Terry Berger cites "Stubbornness, and a belief in the technology and myself," as the drivers behind Berger Instruments. In the 1980's, Berger was assigned by his employers, Hewlett Packard (now Agilent), to look at the market for Supercritical Fluid Chromatography (SFC). He came to the conclusion that its sweet spot was as a competitor to reversed phase HPLC and not capillary SFC, which was the prevailing view. A decade later, HP launched an instrument that tried to fulfill both functions, with mixed success. Despite being "huge and expensive," the product had "revolutionary performance that was slowly changing the way people saw the technology," Berger says. "So I bought out the SFC business when HP restructured."
"The idea to start my own company was ignited while I was head of sales in mainland Europe for International and American Laboratory magazines," says Marco Koenen. "I was in touch with a lot of entrepreneurs in the field of chromatography and had the opportunity to 'look into many kitchens,' as we say in The Netherlands, finding out about manufacturing, distributing and selling laboratory equipment." His attempt to get the e-commerce platform, Labworld, off the ground in 2002 failed in the wake of 9/11 and the dot-com bubble burst, but Koenen was undaunted. That same year, he started JSB along with Fedde Keegstra, with Koenen handling the commercial arm of the business and Keegstra taking care of the technical side.
Divisions of labor were also used by husband-and-wife team Alun Cole and Liz Woolfenden, who launched Markes International in 1997 after spotting an opening in the market. "We realised that a full-functionality thermal desorption system for single sample tubes would be ideal for academia and smaller laboratories – markets that were not catered for by the product ranges available at that time," says Woolfenden. While working very closely together, Liz took primary responsibility for interactions with customers as the company got up and running, with Alun handling business and financial aspects – assignments that have endured.
Finances
Approaches to funding are as varied as the businesses themselves.
JSB worked with a local bank in Eindhoven to secure finance. "There are a lot of high tech companies in the region so the bank has technical specialists," Koenen explains. Last year Eindhoven was selected the 'smartest' region in the world. "Our account manager even worked with chromatography in a previous life," he says. "Given that JSB is a value-added reseller of Agilent Technologies with a focus on hyphenated gas chromatography or HPLC solutions, that's quite a plus."
Berger's story has a rather more pioneering feel. "We got by on a wing and a prayer," he says. Mark Shuman, Berger's business partner, had a golfing companion who owned an old converted church that housed eight small businesses. He became a third partner and Berger Instruments launched in the church basement with deferred rent and an answered phone. "Neither Mark or I took any salary for the first year, we lived on personal savings," Berger recalls. Worse still, at the company's darkest moment the two borrowed against their personal independent retirement accounts. "There was no penalty if you put the money back within 60 days," he explains. "Mark borrowed against his, then 59 days later I borrowed against mine, to repay his, with no guarantee I would get it back to repay the loan. We did this at the end of one year and then repeated it early the next year. In this way, Mark and I provided the cash flow for the company for eight months, which got us to the next level." Scary stuff!
Others have enjoyed a smoother ride. Markes International has been privately funded throughout, and consistently profitable since the initial nine-month start-up phase. "Cash flow is by far the most important factor throughout the life of any company," says Alun Cole. "It allows you to remain in charge, and gives you the flexibility to develop the business in a way that makes the best sense in the long-term."
Eric Yeatman alone has experience in raising capital and going public. "When we first raised funds in 2006, the environment was fantastic," he says. "We had a quick valuation and raised a decent amount of money, which kept us going for several years." By the time Microsaic started thinking about further fundraising it was 2009, the situation had changed completely and the risk appetite of investors had pretty much disappeared. "It was very, very difficult and the market has been bumpy ever since," Yeatman says. Despite this, the company launched a successful Initial Public Offering, (IPO, the first sale of stock by a private company to the public) in the spring of 2011. "We caught a bit of a window and did our homework, so we managed to get a few investors enthusiastic about backing it for floatation," he explains.
Marco Koenen, JSB Group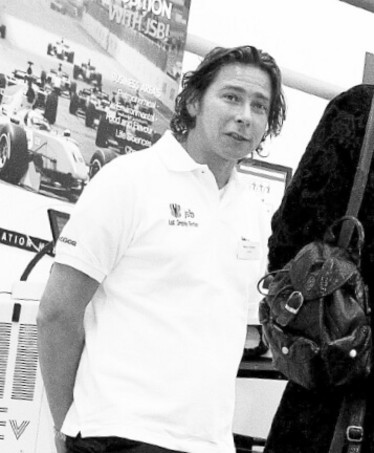 Age, Location: 45 years;Eindhoven, The Netherlands
Tweet your company: A high end system integrator of Agilent Technologies, providing innovative and creative solutions focused on gas chromatography and HPLC.
History: Started in 2002 by myself and Fedde Keegstra. Now has staff of 20.
Major customers: The petrochemical, environmental, pharmaceutical and research institutes in the Benelux countries, Germany, UK and Scandinavia.
Origin of name: JSB stands for Just Simply Better. It's what we try to be for our customers.
Most satisfying moment: Becoming the preferred supplier of a UN-related organization. We configured complex mobile GC-MS systems and installed them all over the world.
Eric Yeatman, Microsaic Systems
Age, Location: 49 years; Woking, England
Tweet your company: Developing and manufacturing miniature mass spectrometers to put analytical power into the hands of many more users than have it today.
History: Started 11 years ago by three colleagues in electrical engineering at Imperial College with a focus on silicon micro-engineering. Focus on mass spec since 2006, now has 30 employees.
Major customers: Currently concentrating on the pharmaceutical and related sectors.
Origin of name: Microsaic is a contraction of 'Microsystems at Imperial College.'
Most satisfying moment: Delivering our first system to a customer.
Growth
Once the business is animated, a period of growth and development can ensue – or not – depending on the decisions taken.
What crucial actions did our entrepreneurs take?
"Anticipating success," says Alun Cole. "When we set up, even when we were just four or five people, we had the framework of a large organization." Structuring the business by discipline – research, production, sales, finance, etc., – right from the off, avoided the pitfall of focusing on a 'pet' aspect of the business, he says.
"Knowing how the market is developing, and then creating focus within your organization to address those developments," is what Marco Koenen sees as a key factor in JSB's success. He warns against small companies developing a 'supermarket mentality,' and encourages start-ups to have the confidence to step away from business opportunities that do not fit their focus. "Leave them to partners, or even to competitors," he advises. By targeting its products and services, JSB became a stakeholder in finding solutions for customers. "This has created more sales and faster growth despite turning down some opportunities."
Clearly, deciding what products to develop and what markets to aim at are crucial in the growth phase. Koenen adds a third factor to the mix: with whom you choose to partner. "It is essential to do a thorough analysis to ensure you select a reliable partner that will match your own goals." JSB aimed high, working with Agilent.
One thing that every new company needs is a detailed, comprehensive business plan. "But you cannot project longer than about three years ahead," Liz Woolfenden notes. Indeed, she recommends a rolling three-year plan that is constantly updated. "Absolutely nothing stands still for more than five minutes. It's like the painting of the Forth Bridge – as soon as you reach one end, you have to start again at the other. It's not that your plan was wrong last time around, but the market and your company are constantly evolving, so the plan needs to evolve too."
Where several of our companies exploded out of the blocks with a definite product in mind, Microsaic took time to weigh up the different options in its portfolio. "In the first few years we were quite broad and explored technologies in optical telecoms and electronic switching," Eric Yeatman explains. "We concluded that mass spectrometry held the most promise, then did our first round of fund raising in 2006 and started to build up the product development function."
People
Building a company means expanding staff numbers while keeping the spirit of the startup intact. What advice do our entrepreneurs have on identifying and attracting the right people?
"I like to keep an eye open for talent," says Yeatman. "I'm constantly encountering people in business and personal life, and being involved in academia offers a third group. When I spot someone who fits the bill, I try to get them interested in the company."
Academic connections can make it relatively easy to get technical staff with the right skills and background, but Berger, whose career is in industry, also believes in hiring people that he knows well. "I think it is pretty easy to identify real contributors and 'true believers' in the technology," he says.
It's also important to attract new blood – people who add skills and perspectives that complement your own, says Koenen. "I look for accomplished people who display drive and dynamism, and who enjoy having a lot of freedom." Berger agrees. "Hire the best people you can find, give them the tools they need, then get out of their way."
Given the size of teams at young companies, every new appointment is vital. Even so, Yeatman points out that hiring decisions must focus on long-term contributions, rather than on short-term tactical considerations. "Hire the person who is going to chip in over years, even if he or she may not make the greatest difference the first day they walk in the door," he says. "Surveys of business leaders show that the staff members with the biggest impact are the ones with the right attitude and generic traits, rather than those who were specifically qualified for a particular role."
Once you've found the right people, the challenge becomes involving them as much as possible in the vision and work of the company. Leadership style is important. "You must establish the vision of the company and make sure everyone is on board with it," says Berger. "This means leading by example. It also means trusting your people to do the right thing, but fix mistakes – theirs and yours – as soon as you can.
Alun Cole and Liz Woolfenden's prescription for successful team building includes:
Holding regular team-building meetings and developing internal communications channels, such as company newsletters, to engage staff and keep everyone in the loop.
Encouraging a culture where mistakes are acceptable, provided that they are acknowledged and that lessons are learnt from them.
Expecting the best from people and being tough on sloppiness.
Instilling a culture that demands the best possible service for customers – one that customers will remember and keep coming back for.
Not tolerating any form of office politics.
All five view setting up their own company as a life-enhancing experience. Woolfenden and Cole describe it as "incredibly rewarding," and Koenen says, "This job gives me enjoyment and fulfillment on a daily basis". And when asked whether or not they would go through it all again, for Yeatman, "it's in my blood now," while Berger responds that he already has – several times.
Terry Berger, Berger Instruments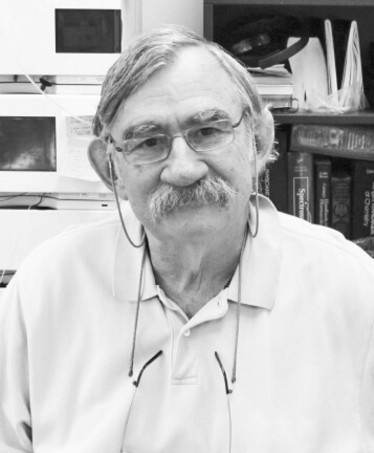 Age, Location: 66 years; Company was based in Newark, DE, USA
Tweet your company: A start-up promoting Supercritical Fluid Chromatography (SFC), a new technique in separation science.
History: Started in 1995, sold at the end of 2000. Forty-three employees plus several distributors at time of sale.
Major customers: Pharma discovery and drug development.
Origin of name: My partners decided that my scientific reputation was a differentiator and suggested the name.
Most satisfying moment: People at a trade-show saying the product we sold them is the best thing ever.
Microsaic were bold enough to take a second critical decision, switching from gas to liquid analysis, to focus on the pharma market. "That was a big leap and quite a risky one because we had a lot of technology development to go from one to the other."
Another requirement in the early stages is to get the word out about the new company. Koenen is in no doubt about the most effective method. "Mouth-to-mouth advertising is best," he says. "Having your customers talk about the high quality of service that you are delivering is priceless."
To gain such powerful endorsement means, of course, that you must fulfill customers' expectations. This is the one item mentioned by all of our entrepreneurs as a key factor in growing a successful company. Flexibility, speed of service and quality of support are essential, says Koenen, while Terry Berger notes that "You must truly understand, at the deepest level, what the customer needs." He also emphasizes outstanding service. "There is nothing worse for your business than having a customer who can't work because your instrument is broken."
Strong advertising campaigns and useful newsletters are also part of the mix, as is a presence at tradeshows. Koenen believes that it is important to stand out: during a recent trade show, for example, JSB had a Formula One racing car on its booth. "The applications we had on display were all linked to the sport, such as fuel and paint analysis, and pyrolysis-GC of tires analysis," he explains. "These are real life customer applications and they illustrated what we can deliver. Plus, it was a lot of fun and we gave visitors the chance to win a day of racing."
A 15-Point Plan for Entrepreneurship
If your only goal is to get rich quick, don't bother. If you seek job satisfaction, learning opportunities and excitement, read on.
Look for a niche market – quality is the key, not quantity.
Know your market. Figure out what you can do differently to meet customer needs and differentiate yourself from the competition.
Before you start, demonstrate your dedication to yourself by mastering the technology side of your business.
Be very sure that you can handle the pressure and appreciate what you are asking your family to go through – they are taking the risks with you.
Control your cash flow. This allows you to remain in charge, and gives you the flexibility to develop the business in the way that you know makes best sense long-term.
Invest in communication and self-management skills. Exude confidence and, if needed, display a little irrational optimism.
Try to keep product positioning, structures and processes simple, and focus on your people.
Do not immediately adjust your strategy because a sudden opportunity seems to promise a faster way to success: consistency, continuity and focus are important. Be patient, it's going to take longer than you thought.
Be passionate about doing the best possible job in all areas of your business, whether you're already familiar with it or not.
Continuously update your knowledge and know-how, and seek (and accept) advice from more knowledgeable people, including colleagues and stakeholders.
Don't be afraid of failure and always have a plan B. And a plan C.
Only take on as much as you can cope with: have the courage to say "no".
When using consultants, ask for recommendations and use only those with a proven track records and relevant experience.
Truly understand your customers and give them the best possible product and service quality. Get their feedback, and do something with it.
Receive content, products, events as well as relevant industry updates from The Analytical Scientist and its sponsors.