Fields & Applications
Technology,
Data Analysis,
Gas Chromatography,
Mass Spectrometry,
Liquid Chromatography,
Sample Preparation
The Innovators 2018
Whether testing for impurities, ensuring national security, or speeding up sample prep – meet the companies advancing analytical science.
Sponsored Feature
---
CUT YOUR TIME INVESTMENT IN IMPURITY DATA MANAGEMENT
Conveniently manage analytical data related to impurities and track their formation, fate, and purge in a single software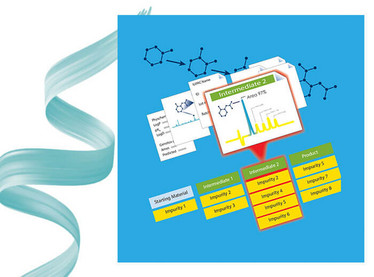 LUMINATATM is an informatics system that enables organizations to establish effective impurity control strategies based on assembled analytical and chemical information, in a single environment.
Built on the multi-technique, vendor-agnostic ACD/Spectrus Platform, Luminata offers comprehensive data standardization – accomplished by aggregating chemical reaction information and the associated formation and fate of impurities with chromatographic and spectral data. Luminata facilitates efficient organization of the overwhelming quantity of analytical knowledge for processes and associated impurities – at every stage.
Luminata's unique assembly of searchable knowledge provides unprecedented visualization, decision-support and reporting capabilities, and facilitates collaboration between process chemistry and analytical research and development groups. The software now also includes the capability to conveniently calculate carryover and purge factors directly from LC/MS data.
Learn more at www.acdlabs.com/luminata
---
CENTRI
Fully automated multi-mode sampling and preconcentration system for GC–MS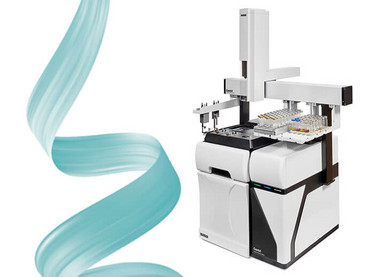 April 2018 saw Markes International launch Centri® – a breakthrough in versatility and performance for the sampling and preconcentration of VOCs and SVOCs from solid, liquid and gaseous samples, prior to GC–MS analysis. For the first time, it combines capability for several popular sample introduction modes with full automation and trap-based preconcentration, all on a single platform.
The techniques available on Centri are:
Headspace or immersive high-capacity sorptive extraction using HiSorb™ probes
Headspace sampling
Solid-phase microextraction (SPME)
Analysis of sorbent-packed thermal desorption (TD) tubes.
On Centri, all modes can benefit from economical cryogen-free trapping, which improves sensitivity to the ppt level, allows selective purging of interferents such as water and solvents, and brings the ability to split and re-collect a single sample onto a clean sorbent-packed tube.
Markes' Business Unit Director, Massimo Santoro, says "Centri is ideal for environmental, food, fragrance and clinical GC–MS laboratories who struggle with time-consuming manual sample preparation, and want to improve their productivity by replacing these with a variety of automated solvent-free methods."
Learn more at http://chem.markes.com/centri
---
ONE VALVE DRIVE FOR ALL APPLICATIONS OF LIQUID CHROMATOGRAPHY
Easy operation of KNAUER valves with an innovative solution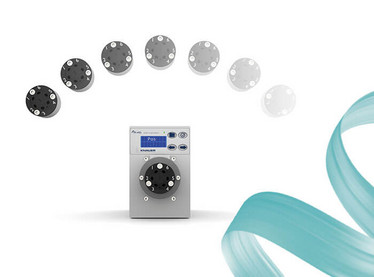 For more than 25 years, KNAUER has offered a wide range of valves for liquid chromatography applications. Now there is a new member in the portfolio – a single valve drive for all KNAUER valves, which allows the operation of two-position as well as multiposition valves. The Valve Unifier AZURA® VU 4.1 recognizes each valve automatically via RFID (radio-frequency identification) technology. Manual configuration is not needed, thereby preventing potential user errors. The smart valve drive adjusts torque and switching speed according to the mounted valve, which results in optimized switching and minimized backpressure. A further feature of the VU 4.1 is the precise position control; each port is approached with a precision of less than 0.5°. Consequently, carryover during fractionation and sample loss during loading are both minimized. In addition, the RFID technology allows storage of important GLP data for each valve – for example, the switching cycles are recorded, and the maintenance intervals monitored.
In addition to the control via keypad, the VU 4.1 valve drive also features various interfaces like LAN, USB, or analog control, enabling multiple operation modes. Several software packages (e.g. ClarityChrom®, OpenLab®, Thermo Scientific™ Chromeleon™ CDS 7, Mobile Control, etc.) are also supported.
KNAUER not only offers the valve drive as a stand-alone device for end users, but also provides diverse modular kit options for OEM customers. With various materials and bore sizes, the KNAUER valve portfolio is suited to a wide range of analytical and preparative applications.
Due to its variability, in combination with its small footprint, the new valve drive is ideal to easily update or complement already existing systems. A valve at the right position will optimize any liquid chromatography system. Beyond the usual sample injection, additional functionalities like fractionation, column selection, as well as special applications like heart- or end-cut become possible. With the innovative Valve Unifier VU 4.1, KNAUER offers a small but powerful product that suits customer needs.
For more information on the KNAUER portfolio refer to www.knauer.net/valves
---
BAYSPEC'S PORTABLE MASS SPECTROMETERS
Don't wait for answers…bring the lab to the sample with field portable mass spectrometers from BaySpec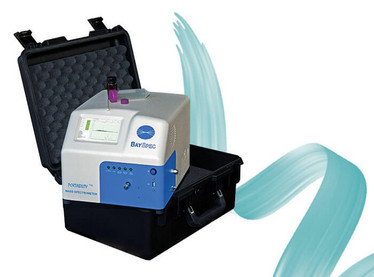 BaySpec's miniature mass spectrometers were featured in the Canadian national news earlier this year, with the battery-powered device being deployed at supervised injection sites in Ottawa to screen recreational drugs for highly toxic substances such as fentanyl and carfentanyl. This compact, lightweight instrument based on linear ion trap (LIT) technology packs a surprising amount of performance with a mass range of 50–1100 amu, a mass resolution of < 0.5 amu, and a detection limit below 100 parts per trillion. BaySpec has designed the system with LIT to make it compatible with any ambient ionization method for in situ analysis. Most systems employ an atmospheric pressure inlet system with thermal desorption and electrospray ion sources. The device can distinguish isobaric compounds with tandem mass spectrometry capabilities. Intended for use by nurses, soldiers and police officers, the device is easy to use, low maintenance, and provides results within seconds. Suitable for bulk and trace analysis, this miniature mass spectrometer is solving problems within military, food and agriculture, public health & safety, and space exploration. What's your application?
Learn more at www.bayspec.com
---
GERSTEL PYROVIAL
Pyrolysis for HPLC and more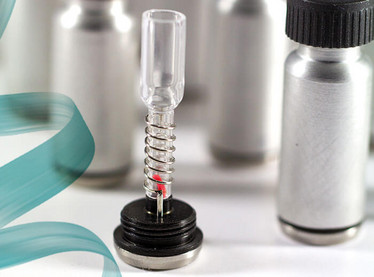 The GERSTEL PyroVial performs pyrolysis procedures at temperatures up to 800 °C in a dedicated sample vial. Less volatile and thermally labile pyrolysis products can be taken up in a suitable solvent for subsequent GC/MS or LC/MS determination – or for analysis using other techniques. Volatile pyrolysis products can be sampled directly from the headspace for GC/MS determination.
Placing a sample into the reaction chamber is simple and the pyrolysis process is fully automated based on the GERSTEL MultiPurpose Sampler (MPS). PyroVial can be used as a micro-scale reaction chamber, the gas phase can be replaced with an inert gas or a reactant as needed. Food preparation processes, such as the Maillard reaction, can be simulated in micro-scale and the formed flavor compounds determined.
Pyrolysis of polymers, for example those based on polar acrylic resins, can be followed by HPLC determination of the reaction products. Reagents or catalysts can be added before the pyrolysis step, enabling the simulation of complex industrial processes.
For more information about PyroVial and other GERSTEL solutions, please contact [email protected] or visit www.gerstel.com
Receive content, products, events as well as relevant industry updates from The Analytical Scientist and its sponsors.