Fields & Applications
Proteomics
The Synapse Secret(ome)
Researchers uncover the hidden proteome of synaptic vesicles
Lauren Robertson | | Quick Read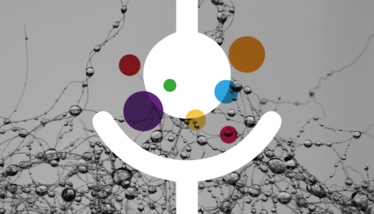 Using a new "ultra-definition" method, a team of researchers has managed to more than treble the number of synaptic proteins identified in the brain (1). Scientists had already discovered a number of proteins associated with synaptic vesicles – the small, sac-like components that deliver neurotransmitters between neurons – but a large proportion of low-abundance proteins were thought to be slipping through the net.
With the goal of uncovering more of this "hidden proteome," the team began by introducing enzymes that target two different cleavage sites, followed by separation of the resulting peptides by electrostatic repulsion-hydrophilic interaction chromatography. Conventional reverse-phase chromatography was also used, along with MS for identification. Using their new approach, the team managed to identify 1,466 proteins – more than three times that of previous studies. The new approach could aid in future investigations into neurological disorders.
Receive content, products, events as well as relevant industry updates from The Analytical Scientist and its sponsors.
Z Taoufiq et al., PNAS, 117, 33586 (2020). DOI: 10.1073/pnas.2011870117