Fields & Applications
Gas Chromatography,
Mass Spectrometry,
Petrochem,
Food, Beverage & Agriculture
VUV En Vogue
In just a few short years, vacuum ultraviolet (VUV) detection for GC has risen from novel curiosity to serious contender. Here, Kevin Schug, Nicholas Snow and Luigi Mondello share GC-VUV thoughts and experiences.
Kevin Schug, Luigi Mondello, Nicholas Snow |
sponsored by VUV Analytics
First to See the Light
By Kevin Schug, Professor, University of Texas at Arlington, USA.
The team behind VUV Analytics originally approached me in 2009. They'd heard that I had a keen interest in all new separation science technologies – and my close proximity was also advantageous. I'll admit that I can be easily distracted by shiny objects, but that's often a good thing – as is open-mindedness. Even back then, the guys knew they had a very interesting detection system, but they were less experienced with gas chromatography – which is where I could help. I remember sitting down with them in my office and looking through some data from a couple of direct injections on an 'alpha' system. I saw signatures for water in ethanol amongst other things and, over the course of an hour-long conversation, it hit me just how innovative the technology was. Importantly, it was capable of providing new and complementary information, which is always powerful. I was hooked and I think the team were pleased that I didn't immediately jump to the conclusion that it was a harebrained concept... Our relationship and collaboration has been evolving ever since, and I've officially been a member of their scientific advisory board since January 2015.
In around 2012, we got one of the first beta systems in our lab. Those were exciting times; whenever we put a new compound onto the system, we were essentially seeing the very first VUV spectral signatures. And we've been pioneering GC-VUV ever since.
Riva two years on
I had the privilege of sharing some of the first public data at Riva (GC×GC and ISCC) in 2014 and, of course, analytical chemists start off by wanting to poke holes in novel technology before they embrace it. Just two years later at Riva 2016, I was heartened to see eight or so posters and presentations that included the use of GC-VUV – I got the sense that there was a real buzz about the system. On the other hand, I also realized that we would need to step up our own game, if we want to remain GC-VUV pioneers! When I was in Messina with Luigi Mondello's group, I saw firsthand the potential of GC×GC-VUV, which we've not tried in our lab. And sure enough, in Riva 2016, a couple of groups presented more such data. The fact that the detector can keep up with GC×GC for complex samples is impressive, and made me realize the power all that much more.
Petrochemical analysis has been a strong application area for VUV from the beginning (unfortunately, we're unlikely to see an abundance of papers from that industrial sector), but we're also seeing a lot of interest from the flavors and fragrances markets because of the challenge of isomeric species. Other clear application areas include water determination or residual solvent analysis.
I think you could question any field about some of the difficulties they face with MS analysis and make a strong case for VUV detection. Indeed, where mass spectrometry has problems – isomeric species, low-molecular weight compounds or fragile/labile species – VUV excels by providing new information.
GC-MS killer?
To make waves early on, VUV Analytics may have playfully indicated that GC-VUV is a 'GC-MS killer'. I think we can all agree that, in reality, GC-VUV is complementary to MS in the main – as noted in the examples above or in cases where a second piece of evidence to confirm the identification of a compound is important. That said, I consider it disruptive – mass spectrometry is no longer the only serious qualitative detector for GC. One area that we're currently looking into is environmental forensics, where the use of a simpler analytical technology helps make the explanation of scientific data to a layperson jury or judge easier and more defensible – I suspect other niche application areas will follow.
Stepping away from applications to capability, we are working on two exciting areas that will make VUV detection even more attractive. Firstly, pseudo-absolute (or calibration-free) determination is set to be a very powerful tool, and we'll be publishing something on that very soon. In short, because we can register the absorption cross section of a molecule in the library, it's possible to determine the number of molecules that cause a given absorption event in the flow cell. From an analytical workflow point of view, the ability to rapidly gain relative quantitative values for molecules in a mixture without calibration will be a big advantage going forward. Here, I can see further applications in more efficient diagnostics.
The second advance we're assessing is time-interval deconvolution, which allows you to rapidly speciate components in a mixture based on class- and species-specific absorption spectra. For example, you could quickly screen through a chromatogram if you wanted to classify a fuel and know how many aromatics, saturates or unsaturates are present. I'll be presenting our work on this and related efforts at a couple of meetings later this year (ACS and EAS), and I'd be happy to chat with anyone who's interested in jumping into GC-VUV.
VUV Newcomer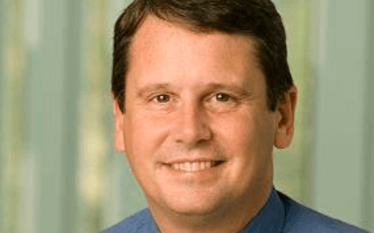 With Nicholas Snow, Professor, Seton Hall University, New Jersey, USA.
What does VUV detection mean for GC?
I'm very excited about the future of GC right now. If we go back 10–15 years, most people were calling GC a "mature technique." I'll give my old mentor – Harold McNair – both the credit and the blame for that sentiment, as he did such a good job of making GC so accessible over its first 50 years of existence. What I've been seeing over the past 10 years – and the VUV instrument is a very exciting part of this – is that people are developing new techniques and instruments that are specifically built to take full advantage of the capabilities of capillary GC. Consider SPME or electronic pneumatic controls – both built for capillary GC. More recently, there was a sense of renaissance in specialty column chemistry. Now, attention has been turned to detection – better benchtop MS systems and most recently VUV detection – and I'm looking forward to watching them figure out their little competition with each other!
As I say, it's a very exciting time for GC – with detection leading the way. One caveat: I would like to see us (the community) do more work on injection and sampling. Detection is great, columns are great – but we're still doing splitless injection the way we did it when it was invented almost 50 years ago...
Will the introduction of VUV spur further competition in the detection space?
I suspect that it is already spurring other manufacturers to look again at selective detection – or at least given them an appetite. We still have no detector that is both universal and a perfect fit for all applications (and I'm not sure that magic bullet will ever exist). VUV has the potential to be universal – it can certainly do things that an FID can't do, but at higher cost (more akin to a single quadrupole MS system). As a new user to the system, I'm specifically interested in finding out what it can do that I can't do with my benchtop MS system.
How is VUV detection being received in GC circles?
The technique is still relatively new – but, as a peer reviewer, I'm starting to see articles that feature GC-VUV with increasing frequency. Obviously, I can't go into specifics, but over the next few years I think we're going to see quite a lot more literature. Researchers are getting their hands on the system, and they're doing some legitimate research on what they see as a good detector.
Unlike LC, GC typically uses detectors that you'd never heard of – until you studied GC (FID, electron capture, and so on). One thing that I really like about VUV is that it can be considered a universal detector but with the advantage of being familiar to us. We all used UV spectrometers in school.
The first port of call for novel GC tends to petrochemical applications (that's where GC×GC started) – and VUV detection is already making in-roads there. If you're interested in VUV, I would recommend taking a look at the methods that are challenging for your current detection system, and use that as a place to start your VUV exploration.
How about your own VUV exploration?
We only got our VUV instrument in June, when we interfaced it with a 25-year-old 5890 GC system (it's just what I had available). It took us about five minutes to set up the automatic GC start with the new software system, which was impressive. Connecting to the GC was also simple – we popped out a panel and slid the transfer line straight in. We were up and running (including training) very quickly. And though we're still working on some of the nuances, that early simplicity was a refreshing change.
Right now, we're focused on getting good data for our analysis of various isomers of polycyclic aromatic hydrocarbon (PAH) monohydroxy derivatives, which tend to have very similar mass spectra, but very different UV spectra. PAHs are some of the nastier components of oil spills that get metabolized by fish. There's a lot of literature on the analysis of the parent PAHs, but not so much on the metabolites, which are also important.
Just this week, we ran some samples that had been extracted in an ethanol–water mixture, which resulted in two big solvent peaks. Not only did it confirm that our injection technique was excellent(!), but it also got me thinking about the potential of revisiting water analysis in various contexts...
Any applications where VUV could supplant MS?
About 15 years ago, I predicted that GC-MS would kill off all the other selective detectors – that hasn't happened. So I'm not sure I dare make too many predictions. I will say that it really comes into its own with complex mixtures of isomers or very similar structures. I'll also note that it's non-destructive, and has an outlet that could be interfaced to other detectors. So while I've been burned before and won't name a "killer app", I will state that I'm very positive about the additional information it can provide in a wide range of application areas. While VUV may not kill off the mass specs, it's likely to do some damage to it and other selective detectors...
VUV Sails into Riva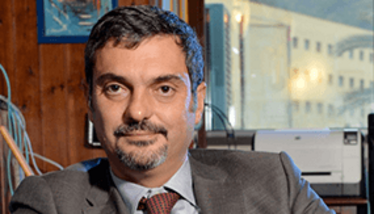 With Luigi Mondello, Chair of Riva 2016, and Professor, University of Messina, Italy.
Did you expect VUV to have such a solid presence at Riva 2016?
It was a big surprise, considering that it is quite a new technology. I also noticed an exponential increase in the number of papers published in this field over the last three years. I think that the success of VUV stems from it being perceived as a powerful universal detector, capable of providing both qualitative and quantitative information. In fact, all organic chemical compounds absorb UV radiation in the 115-240 nm range, and photons in this region are related to high-energy electronic transitions that offer a great deal of complementary information to MS and IR spectra. Moreover, spectra acquired in the gas phase do not suffer from the broadening effect seen in absorption spectra taken in solution.
Nicholas Snow notes that advances, such as VUV, remind us that GC is not a "mature" technique...
I fully agree with Nick; it is completely wrong to consider GC a mature technique. In just the last few years, significant advances have been made in the field. In terms of columns, ionic liquid materials have enabled completely new selectivity compared with well-established polysiloxane- and polyethylenglycole-based phases. From a detection standpoint, huge leaps have been made in the coupling of capillary GC to triple quad and HR-TOF MS analyzers. Last but not least, improvements in electronics have widened the applicability of such detectors to fast-GC and GC×GC separations, where faster acquisition rates can properly sample the narrow peaks generated.
Could you share your personal experiences with VUV?
My lab started working with GC-VUV earlier this year, after meeting with Sean Jameson at the HTC 2016 meeting. We coupled the detector with a Shimadzu GC system to fully exploit its fast acquisition rates in fast-GC and comprehensive 2D approaches. In direct GC, the use of VUV is straightforward; in GC×GC with flow modulation (FM), we needed to do extensive method optimization – after all, it was the first time an FM GC×GC instrument had been coupled with a VUV detector! After optimization, the average peak width at the base was comparable to those obtained with other detectors.
What is your research focus with VUV detection?
My group in Messina is mainly focused on two projects. The first is the aforementioned hyphenation of VUV to FM GC×GC (in particular, in applications devoted to FAMEs and biodiesel), where the VUV detector acts as a third analytical dimension. The second project is to build a VUV spectral database for lipidomics. Gas phase VUV absorption spectra are strongly affected by chemical features, such as the degree of unsaturation and the presence of conjugation in the analyte. As a consequence, evaluation of the VUV spectra allows us to discriminate between different classes (for example, linear, hydroxylated, monounsaturated, polyunsaturated, and so on). However, it is not enough to reliably identify specific compounds within the same homologous series. After collecting more than 200 spectra derived from pure chemicals, we've built a database devoted to volatile and semi-volatile lipid fractions and added linear retention indices (LRI) values. By combining VUV spectral similarity with a linear retention indices (LRI) filter, the number of candidates can be reduced, providing unique identification.
Where does VUV fit in the analytical toolbox?
I see VUV technology being a big help in understanding the nature of complex mixtures in different fields, especially where compounds cannot be reliably identified using traditional approaches (GC-MS); for example, isobaric, isomeric or labile components. Whatever the application field and the analytical goal, the demonstrated ability to use VUV data analysis software for deconvolution of multiple overlapping signals from post-column co-eluting compounds represents an additional means for analyte differentiation – much like the secondary dimension in comprehensive GC.
I think one of the most interesting areas for VUV detection is in the petrochemical area. In fact, looking at the papers published on this technology, more than fifty percent are devoted to the separation of petrochemical samples. Another important field is pesticide analysis, particularly where multiple isomers are present and when analytes are likely to decompose upon ionization. Natural gases and other highly volatile analytes will also surely benefit from the use of VUV detection.
Can you predict the future of VUV detection?
VUV detection is likely to follow two different trends. First, it will be used to build dedicated libraries for reliable identification of unknown molecules; in the future, I see an integrated platform that merges the complementary information afforded by MS, IR and VUV spectra for unambiguous identification of GC-separated compounds, together with LRI. Second, the VUV detector will be used as a universal, calibration-free tool that provides the relative quantitative values of distinct molecules in mixtures in a rapid manner.
Receive content, products, events as well as relevant industry updates from The Analytical Scientist and its sponsors.
---
---