Techniques & Tools
Gas Chromatography,
Technology,
Liquid Chromatography,
Data Analysis
The Accidental Scientist
Sitting Down With... Monika Dittmann, Principal Scientist, R&D Agilent Technologies, Germany.
Monika Dittmann | | Interview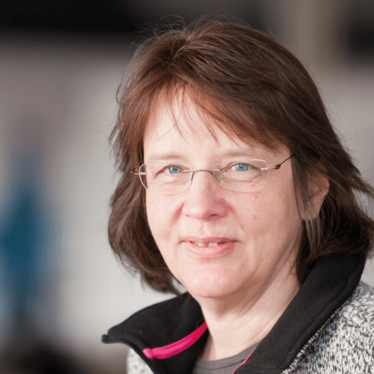 What was your route into science?
I went to an all-girls school, where scientific subjects were not prioritized, so I never had a firm plan to go into science. Eventually, I excluded everything I didn't want to do – and only science remained... Physics was too mathematical; biology was too vague, so chemistry seemed a good compromise.
And did you grow to love it?
Not right away! At the beginning, studying chemistry involves a great deal of learning things 'by heart,' which I found very boring. I persevered, and when the work became more applied, it started to get interesting. I went into physical chemistry, because that struck me as the most logical and most explainable; once you understand the concepts it is easy to go from there.
When did you become interested in analytical chemistry, specifically?
During my PhD on thermodynamics, I worked with Hewlett Packard (HP) GCs, and when we received a HP 1090 HPLC instrument in 1983 – the first LC equipped with a diode array detector – I was very impressed by the breakthrough in performance. That inspired me to move into analytical chemistry, particularly instrument development. After my post-doc (again in thermodynamics) I successfully applied for a job with HP and that was my entry into analytical chemistry.
How was the transition from academia to industry?
Initially it was a culture shock! At university, you select a topic with your supervisor, and as long as they are happy and you have grant money, you can continue to pursue your ideas. When you join a company, your interests are mainly driven by those of that company. Luckily, in my career at Agilent I have had the opportunity to combine scientific research and product development.
What do you enjoy most about your job?
I really enjoy collaboration with people from different fields. At Agilent, we run large projects involving people in hardware, software, firmware, physics, optics, chemistry, and so on. You have to work together to find compromises, and ultimately end up with a product that is suitable for a specific application. I like that exchange – and it gives us all a broader understanding. The best moment is when you release a product; if you've worked with a group of people who are really engaged, it's almost like your baby.
In my view, multidimensional chromatography is the natural progression. It's not mainstream yet, but long term I think it's the way to go.
Where do you think the field is heading?
In my view, multidimensional chromatography is the natural progression. People struggle generating peak capacity in one dimension, maybe getting to 700 or 800 with very long separation times – but with the second dimension, you not only boost peak capacity, but the different separation modes give you a different angle on your separations. It's not mainstream yet – it's still too expensive and complex – but long-term I think it's the way to go.
Do you anticipate any challenges with increasing dimensions?
We generate so much data that it gets increasingly difficult to make use of it all. We are currently collaborating with a professor in Germany who uses 2D-LC IMS QTOF, which generates data in five dimensions – but if you can't analyze that data efficiently, there is no point. This is likely to be the bottleneck now and in the future.
What about miniaturization?
I worked for ten years developing miniaturized instruments, and they do have a lot of potential in certain application areas. However, I wouldn't say that miniaturization is a benefit per se; you need a very compelling reason to go down that route.
Has science changed much for women during your career?
It's not quite so male dominated. When I started, I was the only woman in the R&D department, except for the administration team. Today, we have many more women, specifically in the fields of chemistry and biology. It is still hard, however, to find female software or hardware engineers.
Balancing family and work is still difficult for women. In industry, it's easier to pull back for a year or two, but in academia, if you stay out of the field for too long, you risk being forgotten. The whole environment needs to change. I was lucky – when I came back part time from maternity leave, I was still able to work on interesting projects. Agilent do encourage a good work–life balance – and it's so important for a positive environment. If people are happy, they do a better job.
Receive content, products, events as well as relevant industry updates from The Analytical Scientist and its sponsors.