Techniques & Tools
Mass Spectrometry,
Technology,
Clinical,
Liquid Chromatography
Cannabis Breathalyzer Blow
LC-MS/MS-based cannabis breathalyzer fails to reach statistical significance – but further studies planned
Jessica Allerton | | News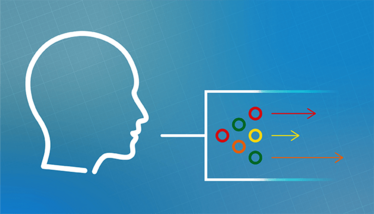 Moves towards legalization of recreational and medical cannabis in states across the US and countries around the world has led to increasing road safety concerns – and the demand for an effective cannabis breathalyzer. However, development has proved difficult. For example, directly translating alcohol breathalyzer technology to cannabis isn't possible due to the fact that ethanol is detected as a vapor, whereas THC has a low volatility and is hypothesized to be carried by breath through aerosol particles.

Researchers at the National Institute of Standards and Technology (NIST) and the University of Colorado Boulder have developed a liquid chromatography and tandem mass spectrometry-based approach – but to no avail (1).

The researchers collected breath samples from 18 participants over a period of one year using an impaction filter device. Each person was asked to blow into a tube with the device placed inside – capturing aerosols from their breath. Participants were tested before smoking a legal market cannabis flower containing ∼25 percent Δ9-tetrahydrocannabinolic acid, as well as one hour post-use and four weeks later. As THC causes blood concentrations to spike straight after consumption, participants also gave a blood sample before and after smoking to confirm they had taken the drug.

The breath extracts were put through liquid chromatography and tandem mass spectrometry analysis, but THC levels of the pre-use and post-use samples were statistically insignificant.

"A lot more research is needed to show that a cannabis breathalyzer can produce useful results," says research engineer and co-author Kavita Jeerage in the press release (2). "A breathalyzer test can have a huge impact on a person's life, so people should have confidence that the results are accurate."

This study has received a further research grant of $1.5 million, allowing researchers to continue with their work. Their next study is set to involve 40 participants with over a thousand breath samples.
Receive content, products, events as well as relevant industry updates from The Analytical Scientist and its sponsors.
K M Jeerage et al., THC in breath aerosols collected with an impaction filter device before and after legal-market product inhalation – a pilot study (2023). DOI: 10.1088/1752-7163/acd410.
Science Daily, "Researchers analyze THC in breath of cannabis smokers" (2023). Available at: http://bitly.ws/Hpsq.