Techniques & Tools
Liquid Chromatography,
Gas Chromatography,
Mass Spectrometry,
Food, Beverage & Agriculture,
Thin Layer Chromatography
Sponsored by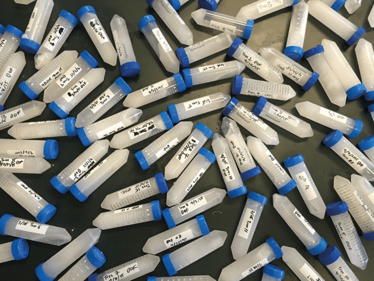 Measuring Maple
Acer Climate and Socio-Ecological Research Network (ACERnet) aims to investigate the impact of climate change on maple syrup. Maple samples are lyophilized, dissolved in methanol, filtered, then analyzed with reagent-based spectrophotometry and LC-MS to quantify overall and individual phenolic constituents in the maple sap, such as vanillin and coumarin, that contribute to its quality.
Photo credit: Joshua Rapp, ACERnet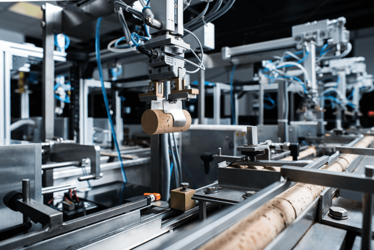 A Real Corker!
Spoiling in wine is often caused by the presence of 2,4,6-trichloroanisole (TCA). These new NDTech machines use gas chromatography to scan each cork for TCA in 20 seconds, which, according to the company, is significantly less than the 14 minutes for standard gas chromatography technology.
Photo credit: Amorim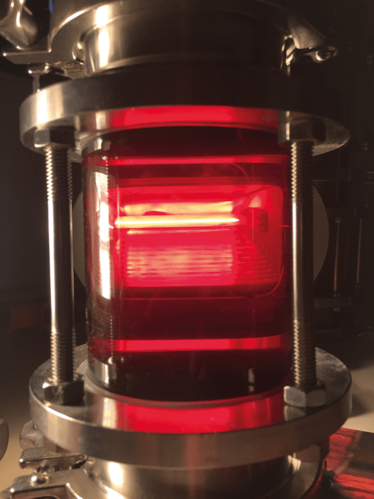 Yo Ho Ho and a Reactor of Rum
Bryan Davis, founder of the Lost Spirits Distillery, has developed a reactor that mimics the aging effect in spirits – cutting the processing time by up to 20 years. This image shows part of the table top reactor, which uses high intensity light to break up the polymers in the oak and dissolved in solution.
Photo credit: Bryan Davis, Lost Spirits Distillery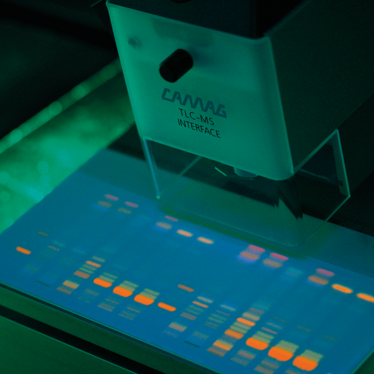 Much Needed TLC
Oak Ridge National Laboratory researchers use high-resolution, thin-layer chromatography coupled with mass spectrometry to separate compounds in ginkgo biloba leaf extracts.
Photo credit: Oak Ridge National Laboratory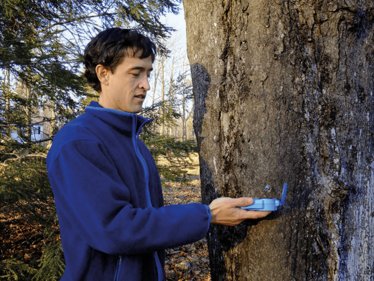 Sampling Sap…
A member of the ACERnet team collects sap from trees by inserting a spile (small metal peg). A small amount of sap is then collected in a plastic vial and stored in a freezer until the end of the season.
Photo credit: Joshua Rapp, ACERnet
A Nice Cup of Cocoa
QuEChERs extract of raw cocoa beans for pesticides residue analysis. At the end of the clean up, the extracts are placed in autosampler vials ahead of injection into GC and/or HPLC with mass spectrometry.
Photo credit: JayPiDee (Flickr)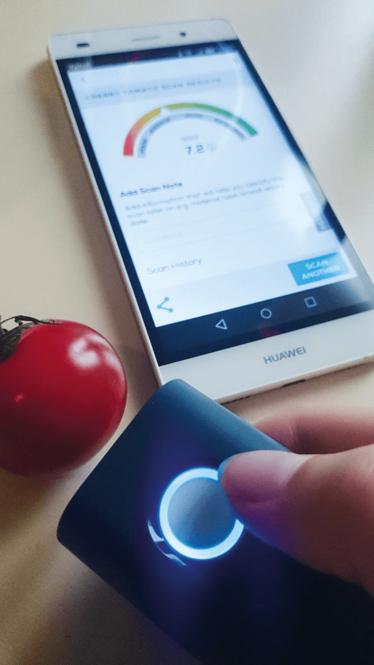 You Say Tomato
Determining the quality of a cherry tomato with a near-infrared spectrometer-based food scanner (SCiO, ConsumerPhysics, Tel Aviv, Israel) and the 'Tomato Selector' App on a smart phone. Such affordable food scanners could change the way consumers judge the quality of their food.
Photo credit: Yannick Weesepoel, RIKILT
Receive content, products, events as well as relevant industry updates from The Analytical Scientist and its sponsors.
---