Techniques & Tools
Spectroscopy,
Education,
Professional Development
Public Service Spectroscopy
Sitting Down With… Ramon Barnes, Professor Emeritus of Chemistry, University of Massachusetts, Amherst, USA
James Strachan |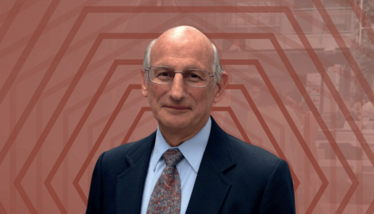 How did you become interested in spectroscopy?
Howard V. Malmstadt at the University of Illinois was a big influence during my PhD research – which was on the basic concepts of time-resolved spark spectroscopy – he really got me interested in analytical and measurement sciences. I then spent some time at NASA while in the Army, continuing with spark studies of refractory alloys, followed by some plasma work on pre-inductively coupled plasma (ICP) discharges, which, to be honest, I found rather unsatisfactory. But then I read articles by Stanley Greenfield and Velmer Fassel on ICP and immediately realized it was a winner. I actually spent some time with Fassel at Iowa State – and this was a pioneering time for ICP. Then, at the University of Massachusetts, where I eventually became a tenured professor, we built our own ICP sources and continued to develop the technique in terms of fundamentals, computer simulations, applications, and instrumentation.
What excited you about ICP then – and does it still hold its own?
As Fassel pointed out many years back, ICP is sensitive, fast, has relatively few matrix effects – especially in optical emission spectroscopy – and covers the entire periodic table simultaneously. Today, ICP is used everywhere: anything that needs trace analysis uses either ICP emission spectroscopy or ICP-MS, depending on the concentration levels and other criteria. It's very popular in clinical, geochemical, environmental, forensic, pharmaceutical, and industrial analysis. Though it isn't as portable as X-ray fluorescence or as high resolution as nanoSIMS, it complements other technologies and has become central to elemental analysis. Today with laser ablation ICP-MS bioimaging, single cell nanostructures, and mass cytometry are pushing new frontiers of elemental measurements. Combined with separation and fractionation techniques, ICP detection has advanced speciation analyses significantly as well.
You've worked with some giants of spectrochemical analysis – what made them special?
Both Fassel and Malmstadt were innovative, creative thinkers. In particular, they had a knack for spotting areas of need for development and creating new concepts and ways of applying instrumentation. Malmstadt really encouraged us to think about first principles of instrumentation and measurement – really, he was a measurement scientist. Just glance through the list of people who grew from his research programs: Jim Winefordner, John Walters, Willard Harrison, Gary Hieftje, Gary Horlick, Bonner Denton, Stan Crouch, and their "second –generation" students just to name a handful. He inspired the whole community – students and colleagues.
Please tell us about the Plasma Spectroscopy/Spectrochemistry Winter Conference
I look at my career as one of public service – be it academic, industrial, or educational. Back in the 1970s, the ICP mission was growing, but Fassel had to work hard to battle opposition and convince instrument makers; it was almost 10 years between the technique being described in the literature to the development of the first commercial instrumentation. The big question was whether focusing on ICP was worthwhile, especially when atomic absorption and other techniques were doing so well – they were solving problems and making progress, but not without limitations. Leo de Galan decided to organize two discussion workshops in Holland in the mid 1970's to gather a small group of both basic researchers and instrumentation developers together to discuss the possibilities and uses of ICP. I felt that the discussions needed to continue, so we set up another workshop as well as a larger conference in San Juan, Puerto Rico, early January 1980, when around 150 people participated. And that worked very well in terms of answering the burning questions at the time and charting the direction of ICP. Some of the first ICP-OES instruments were exhibited. That grew into the Winter Conference on Plasma Spectrochemistry, which has been going for 40 years in North America followed by sister meetings in Europe and Asia-Pacific countries.
How has the conference changed over the years?
It has certainly evolved and shifted emphasis. It still covers all aspects of plasma-spectrochemistry, and now people are discussing immunology, bioimaging, single cell/particle analysis, accurate isotopic analysis – with a real focus on ultra-trace elements, fast elemental analysis, high-resolution 2D and 3D imagining, as well as the fundamentals of the techniques and instrumentation developments including those with glow discharge devices, microwave plasma systems, laser-assisted technologies, sample preparation approaches, and advanced solid state detectors and software. And of course it has grown: now we have 400–500 attendees and between 200–300 presentations. For example, the 2022 Winter Conference is planned for Tucson, Arizona, January 17-22, and will be preceded by almost 50 professional development short courses.
Speaking of public service, you also continue to publish the ICP Information Newsletter…
Yes, the newsletter – in combination with the Winter Conference – is a great way to highlight new problems and developments in the field. Both are classified as non-profits entities, which means any revenue we generate must go to support science education, spectrochemical developments, and other activities to help encourage plasma-spectrochemistry through research and travel grants, for example.
What are your thoughts on the future of ICP?
It is clear that there's a continuing need for better, faster, smaller, smarter, and more sensitive techniques. ICP has stepped up and maintained its capabilities over the years – along with some other plasma sources to account for better detection capability, faster analysis, micro and nano resolution capabilities, as well as isotopic analysis in essentially all commercial and academic research fields. And that's exactly what many industries are increasingly looking for – the semiconductor industry is always pushing the boundaries of detection limits for example. I believe ICP, along with other plasma sources, will continue to predominate – at least for another decade until we come up with something easier, faster, and smarter.
Is there anything else you'd like to share?
Yes, I'd like to mention my wife, Dorothy. We've been married for over 50 years, after meeting as graduate students at the University of Illinois. She's much smarter than I am and certainly much more of a people-person! I've learned a great deal from her, and I appreciate all her encouragement and patience over the years. Without her, I think I'd not be doing what I'm doing. She deserves plenty of credit!
Receive content, products, events as well as relevant industry updates from The Analytical Scientist and its sponsors.