Techniques & Tools
Liquid Chromatography,
Gas Chromatography,
Professional Development
Separation Crazy; Separation Mad
Sitting Down With… Tony Edge, Site Director (Production & R&D), Avantor Sciences, UK
James Strachan | | 4 min read | Interview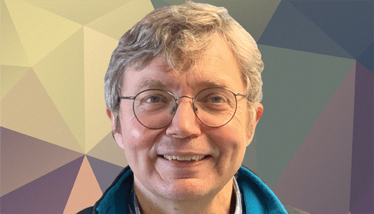 Did you always want to be a scientist?

The blunt answer is no. I genuinely had aspirations of playing for Manchester United – holding the FA cup aloft! But those dreams were dashed fairly early on when I realized that I didn't quite have the talent to play professionally. Fortunately, science took over by my teens. I wanted to be a physicist originally – all of my university applications were for physics degrees. That didn't quite materialize and I ended up developing a passion for chemistry, especially the physical underpinnings of the field.

Initially, I was looking at reaction kinetics and fluid dynamics, which led me to chromatography. And I found the perfect combination; if you look at some of the underlying equations that govern chromatography, it's all fluid dynamics; and if you consider chromatographic separations, it's all reaction kinetics. Since then, I've been separation science mad.
You've had a wide range of roles throughout your career. Any major lessons learned?

There are many lessons I've learned from a technical perspective. But one key overarching lesson is: Don't be afraid to try stuff! I remember early in my career, my PhD supervisor asked me for my advice on something he was a world-leading expert on. I remember thinking, you've written hundreds of books on this and you're asking me? But it taught me that everyone's opinion should be respected. Often we don't put our hands up because we're too frightened, but a wide range of perspectives challenges dogma. So put your hand up, try something out, you might love it! Most people reflecting on their careers only regret the things they didn't try.
What's the biggest development in chromatography over the course of your career?

There's been a myriad of developments given the length of my career! One of the key ones has to be the introduction of ultra-performance LC and the sub-2 micron particle. It got everyone thinking about what they could do with this kind of sensitivity – and it also inspired the launch of superficially porous materials. Too often we become fixed in our ways because things work relatively well, so why bother? Sometimes it takes a technological leap forward to give everyone a wakeup call. Sub-2 micron was a fulcrum point for the field of separation science – and it is still having ramifications today.
What about the future of chromatography?

I often hear people say things like, "Chromatography is an older, more robust technology." Though I don't disagree, there are a number of exciting applications on the horizon. One thing COVID-19 has taught us is that mass testing at a scale of billions of tests every week is something that the general populace will do. And if we look at the technology involved, that's not so far removed from a chromatography column. We already have smart watches that can tell our heart rate, temperature, or glucose levels. What information would we glean if separation science was involved?

From a technical perspective, multidimensional chromatography and the work coming out of the University of Amsterdam is incredibly exciting. The ability to create 3D printed columns is something I've always been fascinated by, and I can see that coming to fruition in the very near future.

Finally, in terms of chemistry, if we look at the space industry, they have had to develop chemistries that are stable in very extreme environments. Could we apply some of those technologies to the field of chromatography? The fact that we can now send a GC-MS to the planet Mars suggests that chromatography has got an important role in the future – perhaps discovering life on distant planets!
Is there a lack of appreciation, especially among students, of the importance of chromatography?

Absolutely. I think there are two challenges. First, not everybody knows what chromatography is. Second, even if they do the blotting paper experiment at high school and gain some understanding, they never find out how powerful chromatography is.

And because the technology is more robust, you don't need to know how it works to use the machine – you just need to hit the big green button. And that's a shame because we need gifted people who understand the fundamentals to develop next-generation technologies that we'll need to improve our health, ensure our environment is stable, or make sure the food that we eat is healthy and safe. There's so much more we can do with chromatography in these areas so it is frustrating when people think of it as a "green button" technology.
Have we accepted mediocrity?

Some have, yes. There is an attitude of "that'll do," which I strongly reject. Instead of running with a bit of kit that's a meter high, weighs 500 kg and costs hundreds of dollars per sample, we could have a device that sits on your wrist and monitors your health day to day. We need to keep moving chromatography forward.
Receive content, products, events as well as relevant industry updates from The Analytical Scientist and its sponsors.