Techniques & Tools
Spectroscopy,
Forensics,
Liquid Chromatography
Taking the "Lab" to the Plant
Real-time forensic analysis of cannabis samples with miniaturized NIR spectroscopy
Jessica Allerton | | News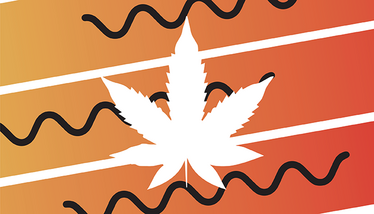 The forensic community has taken an interest in portable analytical solutions that provide real-time results – opening opportunities for in-field deployment. Raman and near infrared spectroscopy (NIR) have already been used to successfully identify and quantify illicit drugs (1,2) and the latter is the basis of handheld spectrometers, including the Viavi MicroNIR. The device incorporates a cloud-based data processing service via a mobile app and user interface. This, according to a team of researchers from Switzerland, could allow law enforcement to directly analyze cannabis samples, bypassing the need to send every sample to a lab.

To test their hypothesis, the scientists used the MicroNIR to differentiate between THC-type and CBD-type cannabis samples (3) – an important distinction, especially in countries that have set legal limits for THC concentration, as in Switzerland.

The researchers analyzed 1,503 cannabis samples with portable NIR spectroscopy, revealing 827 THC-type, 328 CBD-type, and 348 resin THC-type. They found that the MicroNIR performed comparably to ultra-high-performance liquid chromatography (UHPLC) – a well-established method for cannabis analysis.

Could handheld analytical devices mean the end of specialized forensic laboratories? Not so, according to the authors: "On the contrary, it redefines the contours of forensic laboratories, placing them at the center of the decision-making process, as they can generate tactical advantages and improve efficiency, such as real-time monitoring of illicit markets."
Receive content, products, events as well as relevant industry updates from The Analytical Scientist and its sponsors.
OY Rodionova, AL Pomerantsev., "NIR-based approach to counterfeit-drug detection," TrAC, Trends Anal Chem, 29, 8, 795-803 (2010). DOI: 10.1016/j.trac.2010.05.004.
E Deconinck et al., "An infrared spectroscopic approach to characterize white powders, easily applicable in the context of drug checking, drug prevention and on-site analysis," Drug Testing Anal, 13, 3, 679-693 (2020). DOI: 10.1002/dta.2973.
F Coppey et al., "Cloud-Enabled Handheld NIR Spectroscopy: A Transformative Approach for Real-Time Forensic Analysis of Cannabis Specimens," Helv, 106, 8 (2023). DOI: 10.1002/hlca.202300052.