Techniques & Tools
Mass Spectrometry,
Liquid Chromatography,
Gas Chromatography
The Selective Chemist
Sitting Down With… Wolfgang Lindner, Professor Emeritus at the Institute of Analytical Chemistry, University of Vienna, Austria
Rich Whitworth |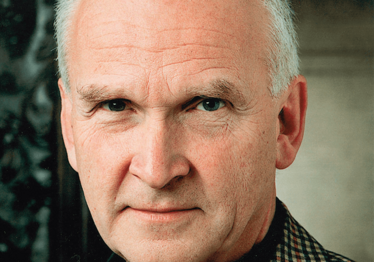 You are co-chair of ISC 2014. What can we expect from the conference?
The overarching goal of the International Symposium on Chromatography (ISC) is to promote research and knowledge in separation science in all its broad glory. We will cover the fundamentals and applications, from nano to preparative scale. The ISC began in 1956 in London so we three Chairs of 2014's conference in Salzburg, Austria, feel that we're standing on the shoulders of our predecessors.
Any area you're especially excited about?
I'd say hyphenation with mass spectrometry (MS) techniques, which represent the new gold standard for separation science. Yes, mass spectrometry offers information by itself – but, without separation, those results can be misleading. In conjunction with good separation science, MS offers an extra dimension of information. Modern HPLC- or GC-MS systems use highly efficient separation technologies to avoid false-positive or -negative results and that's extremely important when sample matrices become very complex, for example in the life sciences.
So, separation science is not going away?
Ten or 15 years ago, everyone thought that we could master all analytical challenges using mass spectrometry. That has proved not to be the case. In fact, it is becoming increasingly evident that we need more separation, not less, to achieve excellent results. The big technological push is stepwise improvement of both mass spectrometry and separation science techniques – and both are being simplified and miniaturized. We in academia must keep one hand on the reins of development (see "Breaking out of the Black Box").
How would you describe your own research?
In a word, selectivity: in separation science, in detection methodology and in in organic chemistry; selectivity is my scientific credo. Beyond that, I have always been interested in stereoisomer and enantiomer selectivity. I figured out very early on that, in a complex matrix, chemical selectivity is needed to pull the needle out of the haystack. In biochemistry, for instance, an antibody can select one particular molecule from 100,000. Trying to mimic this level of bioaffinity is where the fun really starts, and it's my main focus. I let my physical and organic chemistry background guide me, for instance in the invention of chiral stationary phases for new column technology. Every molecule is three-dimensional and the question that I always ask myself is, how can I use that shape and that chemical information to develop a selective separation system?
I always ask tough questions, even in seminars; some people are afraid of that.
What branch of science do you belong to?
I'm not only an analytical chemist, I am also a materials scientist, and I was trained as an organic chemist. So I try to bridge many different fields. I also have an entrepreneurial flair. I am giving up my last bit of lab space at the university this month so won't be performing any more experimental work there, but I'll continue to make the most of extensive external collaborations.
Can you tell us about those collaborations?
I'm working with a number of former students in Japan, the USA, and Europe to expand the use of the column technology that I co-invented. The technology is owned by the University of Vienna and licensed out to Chiral Technologies, but I get full access and can use the columns in collaborative projects, so I don't have to fully retire!
What have you enjoyed most about your career?
Looking back on over 40 years, connecting with people was very important. Driving, in some cases even forcing, my students to achieve their fullest potential is probably top of the list. I'm still in contact with them, from my very first PhD student onwards, and they seem grateful at being pushed so hard – at least in hindsight. I always ask tough questions, even in seminars; some people are afraid of that. Speaking of seminars, I've always enjoyed giving lectures to large audiences and I like the applause afterwards, I suppose it's similar to how actors feel. But, as with a play, an ovation only comes from a fully engaged audience. It's only then that you can see whether you've really reached your audience, or put them to sleep. That's an enjoyable challenge.
What are you proudest personal achievements?
Being recognized for our innovations in new materials is a certainly a highlight – as is the acknowledgement of my research through prestigious awards. But the most exciting and important moment for me was when I accepted the prestigious chair of Analytical Chemistry at the University of Vienna, as successor to the late J. F. K. Huber. That was a real honor.
Do you have any remaining objectives?
I want to continue to motivate people and help them with their careers. And I'd like to encourage more entrepreneurship. That's what Europe needs. The problem here is that, if someone fails, it's a black mark whereas in the US, you still receive credit for being entrepreneurial. We need that mindset to escape the fear of failure.
Receive content, products, events as well as relevant industry updates from The Analytical Scientist and its sponsors.