Techniques & Tools
Gas Chromatography,
Liquid Chromatography
What's New in Chromatography?
Parsing parosmia with GC olfactometry, molecular encryption with LC-MS, and many more chromatography research highlights
James Strachan, Lauren Robertson | | 2 min read | News
The first early reports identified a loss of smell as one of the cardinal symptoms of COVID-19. With time, it became apparent that some went on to experience parosmia, a condition in which familiar smells become distorted and disgusting. In order to gain insight into the mechanisms involved, researchers from the University of Reading used gas-chromatograph olfactometry to separate out the chemicals that make up the smell of instant coffee and let several people with parosmia after infection smell them one at a time. They were able to identify 15 molecular triggers. The research could aid in the development of diagnostics and therapies for this condition in the future.
Data security is a hot topic these days and digital encryption keys have become commonplace. In recent years, molecular encryption strategies have emerged, with researchers using DNA chains and polymers to store and transport encryption keys. Now, a team of US-based researchers have encoded a 256-bit cipher key into the sequences of eight 10-monomer-long oligourethanes. The molecular-based key was embedded in the ink of a personal letter, mailed to a third party, recovered using the same sequential analysis method (which involved high-resolution LC-MS), and then used to successfully decrypt The Wonderful Wizard of Oz.
Using four unrelated strains of C. elegans originating from different parts of the world, a group of worm biologists have developed a model system to study individual differences in metabolism. The team carried out a series of experiments including gas chromatography-mass spectrometry, high performance liquid chromatography-mass spectrometry, and metabolic network analysis to identify differences and variations in metabolites between the four strains. "This work provides an important step toward the development of metabolic network models that capture individual-specific differences of metabolism and more closely represent the diversity that is found over entire species," said Marian Walhout in the press release. "Employing this system, we can begin studying interindividual metabolism and the unique interplay of metabolites, diets and environments on an individual level."
Also in the News...

New linear relative response factor model-based liquid chromatography method validated as alternative for THC content determination. Link
Tube plasma ionization open-air source for GC-MS shows improved analysis of wider range of compounds compared to APCI and APPI, with lower limits of detection. Link
Researchers develop a sensitive and specific LC–MS/MS assay for thebaine – key to distinguishing between heroin use or poppy seed consumption in a positive urine morphine test result. Link
Nested polymerase chain reaction coupled with LC-MS enables improved wastewater surveillance of SARS-CoV-2 variants for early warning. Link
Damaged catnip produces iridoid nepetalactone, a mosquito repellent, GC-MS analysis finds – explaining why cats instinctively rub and roll against the plants. Link

University at Buffalo researchers develop LC-MS/MS assay to assess changes in steroid hormones due to exposure to PFASs – organic pollutants that have been linked to numerous health effects. Link
Receive content, products, events as well as relevant industry updates from The Analytical Scientist and its sponsors.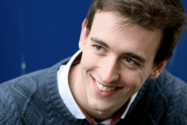 ---