Business & Education
Liquid Chromatography,
Professional Development,
Business
Musings from the Power List: Bob Pirok
Bob unveils the biggest challenge facing the field, his mentors, and some of his "strong opinions"…
Lauren Robertson |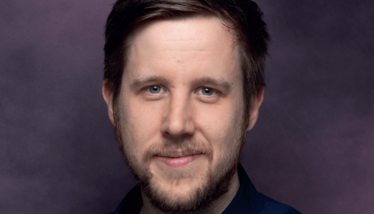 What is the single biggest challenge facing the field in 2021 – and beyond?
Similar to all other sciences, our field risks being drawn into this pit fight where the focus is not on the quality of our methods but the quantity of meaningless numbers. If I look at multidimensional LC specifically, I am baffled by the increasing number of publications that proudly report complicated systems where the number of dimensions go ever higher.
Why do we desire four-dimensional (4D), 5D or 6D analytical systems? We haven't even learned how to efficiently use our current sophisticated systems yet! We cannot even handle the data being produced by LC×LC-MS systems and yet our strategy to solve the analytical challenges seems to be to just add more complexity to the system to generate even more data!
As a community, we have developed amazingly powerful separation systems combining LC and MS. We ought to learn how to use them more effectively and robustly rather than solving the analytical problem by complicating it further. Perhaps then, after having been here for decades, 2D-LC will find its way into more environments.
Do you have any strong opinions with which the rest of the field tends to disagree?
Well, it is not exactly an opinion that no one shares, it is just an opinion that people prioritize differently. I have often noticed during various meetings, but also in peer groups, that people around me have great scientific ambitions – to invent this amazing detector, to achieve high-impact goals in life sciences, to cultivate this very prestigious research group... I understand all these ambitions, but it does make me wonder if I am the only one to feel quite differently.
To me, a (scientific) academic career is first and foremost all about maintaining and transferring knowledge. Teaching! Politically, we see all around the world that maintaining knowledge in society is a huge issue. I'd argue, based on what I have seen thus far during my limited career, that the same is true in science. I personally try to focus on teaching, I am grateful that the academic pursuit allows this to be combined with science, yet notice that many scientists around me often see educational tasks as a burden.
When doing projects alongside me, students – whether they are undergraduate, graduate, or PhD – have given me the inspiration for most of my work. They intercept (fortunately, Dutch people are known to be direct, and students will just bluntly tell me when what I say makes no sense) my tunnel vision and lead me to question everything I have done so far scientifically.
In the end, their career – like ours – starts in a classroom. It is there that we can inspire them, and it is there that we must transfer knowledge. Innovation (and thus our energy) is needed in this classroom because, if we can train and inspire 100 students through our career, our impact will be much larger than when we individually strive for high-impact publications. Why do we have to invent this next best detector? Our students can do this with us – or even for us, if we maintain a healthy system.
If you weren't an analytical scientist, what would you be doing?
If I wasn't doing analytical chemistry research specifically, I would be teaching chemistry or a similar course in high school. I originally studied chemistry with the idea of becoming a teacher in high school. Maybe I'll still land there one day...
Who are your heroes/mentors?
I very much admire the work and career of Deidre Cabooter. She is a very strong personality and leader. Throughout her exceptional work, she also takes care to highlight the weaknesses. This takes courage, and it gives the community an opportunity to contribute. Dwight Stoll is also a mentor to me. He is extremely meticulous in all his work. Far too often, we tend to publish without having all the understanding. If you look back in the literature, you can see Dwight already building up to the ultimate ASM valve for years with fundamental publications. Paola Dugo drew me into 2D-LC, and I have a deep respect for her career path. When she received the HTC-14 Innovation Award in 2016, she gave a really inspiring speech telling us about the struggle women go through to achieve an academic career in science. Unfortunately, men are part of the problem, and we ought to do something about it. It is just painful to realize that, statistically, a large fraction of women in my classroom will not continue in an academic career. We lose so much knowledge!
In the teaching area, I'd like to name two people. Natasa Brouwer from the University of Amsterdam is a scientist who switched to a career of improving education in science. She is so dedicated, powerful – and stubborn! – that she will just find another way in. Also my good friend and colleague Lotte Schreuders, a young scientist and now lecturer who devotes her work to improve the quality of education in analytical chemistry at our university. She made me recognize the impact of education and inspired me to take responsibility for what academia should be about.
I cannot close this list without mentioning my promotor and mentor Peter Schoenmakers, who has had a huge impact on my personal and professional life. Peter takes students seriously even at the undergraduate level and spends a lot of his personal time in developing teaching programs to build the careers of others. Without him I wouldn't have picked this career, thus one could say that my impact on the field can be added to his.
Receive content, products, events as well as relevant industry updates from The Analytical Scientist and its sponsors.