Fields & Applications
Genomics & DNA Analysis,
Liquid Chromatography,
Mass Spectrometry,
Food, Beverage & Agriculture
A Mind-Boggling Discovery
Human hair in the Balearic Islands of Menorca provides direct evidence of psychedelic use during the Bronze Age
Jessica Allerton | | Historical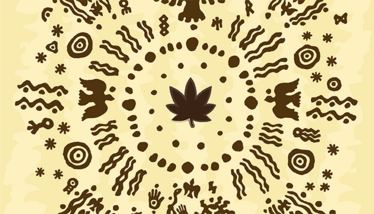 The authors' recent study has analyzed human hair found in cave Es Càrritx in the Balearic Islands of Menorca to learn about the use of psychedelics in the Bronze Age (1).

The reddish-colored hair locks were found sealed in tubes alongside an assemblage of other artifacts – from wooden canes and combs to bronze blades and hairpins. Taking the hair strands back to the lab, the researchers applied ultra-high performance liquid chromatography-high resolution mass spectrometry (UHPLC-HRMS) and revealed the presence of atropine, scopolamine, and ephedrine – alkaloids with highly psychoactive properties.

Atropine and scopolamine are deliriant drugs, causing extreme confusion, realistic hallucinations, and disorientation. Meanwhile, ephedrine enhances awareness, reduces fatigue, and suppresses hunger. Some of these drugs have a history associated with European witchcraft during the Middle Ages – as well as being used by shamans worldwide for divination, prophecy, and ecstasy rituals.

The researchers considered the intended use of ingesting the alkaloid-bearing plants, and noted that the psychoactive substances were not suitable for alleviating the pain involved in severe palaeopathological conditions attested in the population buried in the cave of Es Càrritx. Additionally, the plant alkaloids found in the hair had the potential to be particularly toxic – which would require specific handling to control the effects of the plant.

Due to the levels of toxicity and form of application, researchers believe that individuals across the Western Mediterranean island at the beginning of the first millennium BCE must have had highly specialized knowledge in use of the substances. In the article, the authors write, "This knowledge was typically possessed by shamans, who were capable of controlling the side-effects of the plant drugs through an ecstasy that made diagnosis or divination possible."
Receive content, products, events as well as relevant industry updates from The Analytical Scientist and its sponsors.
E Guerra-Doce et al., Direct evidence of the use of multiple drugs in Bronze Age Menorca (Western Mediterranean) from human hair analysis (2023). DOI: 10.1038/s41598-023-31064-2.