Fields & Applications
Metabolomics & Lipidomics,
Clinical,
Mass Spectrometry,
Proteomics,
Food, Beverage & Agriculture,
Professional Development
Hot Topics: 2018's Most Popular Articles
Of the many articles we published last year, which most grabbed your attention? Here are our Top 10 most read…
Joanna Cummings | | Quick Read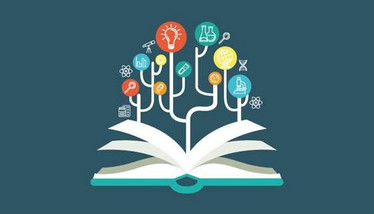 No surprises that the "Fab Forty" were top of the pops! This year's Power List included younger, up-and-coming analytical scientists working across the globe in clinics, forensics labs, academia, and industry.
As the profile of metabolomics continues to soar, Martin Giera, Mary Spilker and Gary Siuzdak offer their thoughts on the future of the field.
Our new Top 40 Under 40 Power List was released this year, but what are the finalists from the 2014 Top 40 doing now? We catch up with a quarter of them to find out if and how the experience influenced their career.
Donald Chace describes how the revolution in metabolomics and clinical diagnostics – which has given rise to modern newborn screening – all started with the analysis of amino acids and acylcarnitines 20 years ago.
We Sit Down With John Yates III, who talks to us about single cell analysis, scientific innovation, and why mass spectrometry is the "coolest method on the planet."
Our new series for 2018 – putting industry scientists in the spotlight – started with Michele Suman, champion of food analysis.
Navigating the road from graduate to PhD to first job can be tricky. Luckily, entrepreneur and professor Peter Kissinger is on hand with some wise and witty advice for pursuing a successful career in the chemical sciences.
How a British woman – who can identify people with Parkinson's disease by smell alone – is helping scientists pinpoint the molecules behind the giveaway scent.
Publications are vital to building your profile, but for many scientists it's less of an art and more of an afterthought. Paul Haddad, Emily Hilder and Frantisek Svec present a straightforward guide to preparing papers and posters that will get you noticed.
The humble pregnancy test has altered little since the 1980s. But this radical re-design by Lia Diagnostics aims to protect women's privacy – and the planet.
Receive content, products, events as well as relevant industry updates from The Analytical Scientist and its sponsors.