Fields & Applications
Liquid Chromatography,
Mass Spectrometry,
Food, Beverage & Agriculture
Scouting for Antimicrobial Morsels
Researchers develop new LC-MS method to track down traces of multiclass antibiotics in different foods
Lauren Robertson | | Quick Read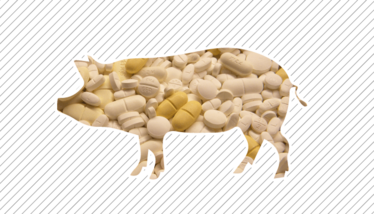 Even before the first antibiotic – penicillin – was used for therapeutic purposes, scientists were aware of the dangers of microbial resistance to these "wonder drugs." Their increased use in the agricultural industry has led to trace levels of these compounds in our food, which could increase the risk of pathogens' developing resistance to them.
Until now, it has been difficult for scientists to analyze a large number of antibiotics in a variety of foods, largely because of their vastly different chemical structures and properties. However, researchers recently published a new approach based on HPLC-MS that enabled them to detect 77 distinct antibiotics in cereals, meat, eggs, milk, vegetables, and fruits (1) – a breakthrough that should help further research on this pressing topic.
Receive content, products, events as well as relevant industry updates from The Analytical Scientist and its sponsors.
M Hu et al., J Agric Food Chem, 69, 5 (2021). DOI: 10.1021/acs.jafc.0c05778.