Techniques & Tools
Gas Chromatography,
Liquid Chromatography,
Thin Layer Chromatography
Popular Reflections: Is Chromatography Still Losing the War?
"Chromatography: Winning Every Battle, Losing the War?" In 2015, Hans-Gerd Janssen argued that other techniques are beating chromatography and mass spectrometry to the hero's reward all too often. Has best-in-class triumphed over fit-for-purpose?
James Strachan |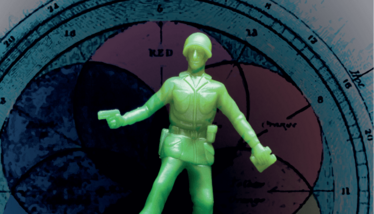 Has progress been made in generating "faster first results" since you wrote the article in 2015?
To be honest, I don't think that massive fundamental improvements have been made. But we have seen a decent number of small incremental improvements. Higher resolution GC-MS and LC-MS allow us to cover more than 1000 target compounds in one run. So clearly the number of methods needed has gone down. Libraries of LC-MS spectra are now available, improving black-box automated identification and operation. Universal sample preparation methods and data integration routines have been implemented, reducing the time to first results; faster analyses allowing a higher time resolution are possible using fast GC-MS methods; and continued miniaturization of sample preparation has further reduced the use of chemicals. Unfortunately, there are also areas where not that much progress has been made. Localized compositional analysis and "molecules in context – neighbors and interactions" are examples of such fields. I wouldn't say we have focused on the low hanging fruit only, but I would argue some of the most difficult fields remain.
Are you still concerned that chromatography might go the way of the "typing department, the calculation department, the organic chemistry department..."?
Chromatography will never disappear. Mankind is facing massive challenges in the environmental field, energy, health and mental wellbeing, food supply, and so on. Chemical analysis of problems and solutions will remain needed, and this will very likely become even more important. Other techniques – in particular, spectroscopic methods like NMR – may be very powerful, but they cannot provide the molecular resolution and sensitivity of chromatography. It is also interesting to think about why the typing department and the mail/telex room disappeared. It wasn't because the work was no longer needed; on the contrary! It was because the equipment needed became much smaller, simpler, cheaper, and easier to use. At this moment, it seems fundamentally impossible to miniaturize the high-end spectroscopic and microscopy methods to a size that would allow operation by anyone anywhere.
Thinking broadly, what has been the most exciting development in analytical science since 2015?
Improvements in the field of mass spectrometric detection have initiated a cascade of events, making chromatography (both LC and GC) faster and better than it has ever been. Because the detector has become more sensitive, injected amounts can be reduced. And that makes the system less vulnerable to dirty samples and reduces fluctuations in retention times and sensitivity – data becomes more stable and less prone to fluctuations. In turn, the results of automated identification and quantification software are improved, allowing automated interpretation where in the past manual adjustment and interpretation was needed. Instruments can now be operated with less operator interference, increasing the sample throughput, reducing the time-to-first results, and reducing analytical errors and failed analyses.
Read Hans-Gerd's original article here.
Receive content, products, events as well as relevant industry updates from The Analytical Scientist and its sponsors.