Techniques & Tools
Mass Spectrometry
The Beauty of Mass Spectrometry
May is MS month at The Analytical Scientist
Rich Whitworth | | Quick Read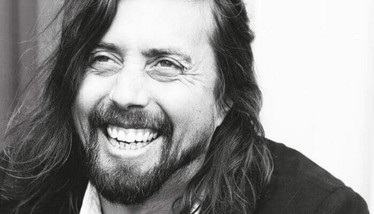 As you flick or browse through the pages of The Analytical Scientist this month, you'll notice that mass spectrometry takes center stage. Luis Schachner sees literal beauty in mass spectra, morphing the characteristic lines to connect the worlds of art and science – and telling stories in the process. But Schachner's work also highlights how widely MS is being applied (need I say more than mouse stool proteomics?). And so I'd say the real beauty of MS lies in its adaptability.
When it comes to the clinical application of MS, this adaptability (or perhaps the complexity that allows it) is truly put to the test; it's fantastic to explore samples from multiple angles with all the bells and whistles on offer – but what if you want a straightforward test that gives the "right" answer every time? You may remember a 2017 article called "Taking MS into the Clinic," which shared the story of two clinicians – Neil Dalton and Charles Turner – who worked towards the routine implementation of MS-based screening for newborn hemoglobinopathies. It took them 16 years.
With that in mind, I'd like to point you to Perdita Barran's work on developing a rapid MS-based test for SARS-CoV-2 in just four months. I think the words of Jenny van Eyk best sum up the feat: "I remain in awe of the UK team's work in bringing an MS-based protein test to [National Health Service] clinical chemistry laboratories [...] There's so much that needs to be considered when you are translating a new marker test to a
clinical lab – it's almost unbelievable that they managed to do it in such a short window of time."
Given the challenges, where are we heading? Maarten Dhaenens says, "I can see a future where there's an MS sitting in a clinic, running a test for COVID-19 perhaps, and then something from oncology comes in, something from hematology after that... And the MS is measuring them and spitting out a semi-automated report for the clinical biologist. It would be truly amazing, but I think it's entirely possible."
It's not the first time I've heard this vision of the future – and each year we seem to edge just a little closer. For Dalton and Turner, the road to the clinic demanded a great deal of time (and effort). For Barran, driving the project over the line so fast required high levels of collaboration and a great many passionate people. In both cases (and despite the challenges), the resulting success offers a tantalizing glimpse of Dhaenens' vision. MS in the clinic? It's inevitable.
May Issue of The Analytical Scientist
Luis Schachner's mesmerizing MS-based artwork takes center stage in our May issue, with our cover feature exploring a selection of his portfolio and the inspiration behind each piece. Following this, our second feature delves into Perdita Barran's work to bring MS testing for COVID-19 to the National Health Service in the UK - in just four months! Elsewhere, Phil Marriott talks about the decision to make GC×GC virtual for 2021, Kim Ekroos shares how HRIM-MS is transforming research into the lipidomics of neurodegenerative diseases, and we sit down with Timothy Garrett, Director of Experimental Pathology at the University of Florida, USA, to chat about his work with MALD MS and the impact of COVID-19 on analytical science.
Download the issue PDF or explore the other articles from our May issue
Receive content, products, events as well as relevant industry updates from The Analytical Scientist and its sponsors.