Business & Education
Business,
COVID-19
Lest We Forget
With restrictions lifted it is tempting to put the pandemic behind us, but the past – especially the pre-2020 past – is a different country
James Strachan | | 2 min read | Opinion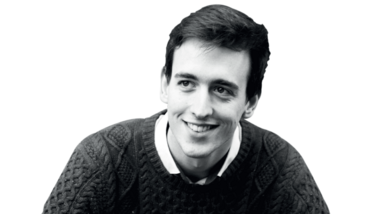 Is the pandemic over? In recent months, many of us have become used to enjoying life without restrictions for the first time in over two years. Of course, serious cases haven't disappeared, and there are parts of the world – China in particular – where restrictions remain; and we're all hoping a vaccine-evading variant isn't lurking around the corner... Nevertheless, for those who can, it is tempting to forget about the pandemic, move on with our lives, and put all that behind us.
But if we're honest with ourselves, we can't turn back the clock. Homeworking, videoconferencing, face masks, and many other features of the COVID-19 pandemic are here to stay. I also think there's utility in reflection – especially now that we're thankfully (hopefully) out of the thick of it.
So, for our latest issue (check out the digital issue here), we've asked speakers from HPLC and ASMS to play the Janus – looking back at how the pandemic affected their lives and work, while also looking ahead at the lasting impact for the field as a whole. What did we miss? What changed? What didn't?
As you'll see here, two key themes emerged. First is the excitement around the return of physical events – the aforementioned two being prime examples. (Here, you'll find an outsider's perspective from glaciologist, TV weatherman, and EuroFAST speaker Peter Kuipers Munneke on how we can make the most of our meetups.) Second, is the disproportionate impact on younger scientists; having to defend PhD theses without a physical audience, funding issues as research priorities shifted, and a lack of teaching time – not to mention limited networking opportunities. But it's good to hear that, despite the difficulties, there have been successes. Gert Desmet highlighted the pioneering work of one his PhD students, Bram Huygens, which he thinks will take "column performance to the next level."
The theme continues here, here, here and here, where we're celebrating the return of the Top 40 Under 40 Power List by catching up with the pioneering scientists who made it on our 2018 list. Nominations are now open for this year's list on our website. So if you do know of a gifted – and perhaps overlooked – young academic, entrepreneur or industry researcher who really made a difference during the "pandemic years," make sure they get the recognition they deserve.
Here's to reflections and (cautious) celebrations!
Receive content, products, events as well as relevant industry updates from The Analytical Scientist and its sponsors.