Karen Faulds
The Power List 2017
---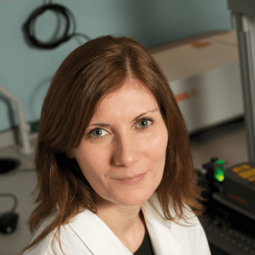 Karen Faulds
Professor, Department of Pure and Applied Chemistry, University of Strathclyde, Glasgow, UK.
Motivation
I have always been motivated by research that has real-world applications and implications – in particular, developing ways to improve the diagnosis and treatment of disease using optical spectroscopy.
Advice to my younger self
To never give up and always have confidence in yourself.
My hero of spectroscopy
C. V. Raman, of course! My research focuses on the use of Raman and surface-enhanced Raman and C.V. Raman won the Nobel prize in physics in 1930 for the observation of light scattering, which became known as the Raman effect.
---