Milton L. Lee
The Power List 2017
---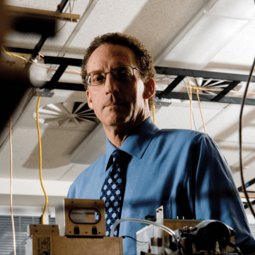 Milton L. Lee
H. Tracy Hall Professor Emeritus, Department of Chemistry and Biochemistry, Brigham Young University, Provo, Utah, USA.
Advice to my younger self
Put more effort into developing collaborations. I have done a pretty good job of this during my career; however, I could have started earlier and been more effective. Involving others in research increases creativity and productivity because of the different skills and insights that are brought together.
Career highlight
My associations with others in the field. Working with talented graduate students and postdocs, collaborating with others from different disciplines, and meeting colleagues from academia and industry at scientific meetings has allowed me to realize my dream – to take conceptual ideas through research and development, and into the marketplace.
The joy of separation science
The challenge and accomplishment of separating samples into pure compounds using small tubes has been exhilarating to me since graduate school. There are so many different directions, you can be assured of discovering something new and exciting.
Nominee comment: "Milton Lee has been contributing for more than 40 years to the field of GC, LC and SFC, and has earned a strong reputation among separation scientists."
---