Cecilia Cagliero
The Power List 2018
---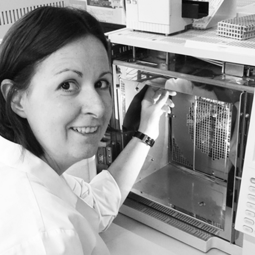 Cecilia Cagliero
Assistant Professor, Department of Drug Science and Technology, University of Turin, Italy.
Early inspiration
As soon as I started work in a research laboratory, I saw that an academic career allows you to combine the most challenging elements of the human experience: the possibility of following your natural curiosity through research activity, and transmitting knowledge and passion to younger generations.
Research
Developing new technologies and strategies for the definition of the composition of volatile and nonvolatile biologically active secondary metabolites of plants and plant products of interest in the pharmaceutical, cosmetic and food fields.
Greatest achievement
I was very honored to receive the Leslie Ettre Award during the ISCC meeting in Riva in 2016; however, I think that my best achievement is with regards to the people (colleagues and students) I have worked with.
Advice
The best advice that I can give to a young scientist is to always work with passion: passion helps keep the mind "alive" and active and, even more importantly, a passionate scientist is able to infect everyone in contact with them with their enthusiasm.
Nominator comment:"Despite her young age, Cecilia is a highly creative, motivated, and rigorous scientist."
---