Cheng-Chih Richard Hsu
The Power List 2018
---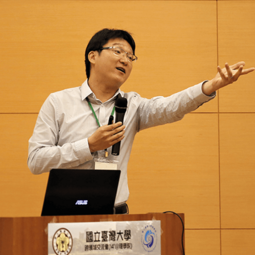 Cheng-Chih Richard Hsu
Assistant Professor, Department of Chemistry, National Taiwan University, Taiwan.
Research
We use mass spectrometry platforms to explore the chemistry of complex biological systems. In particular, we focus on technical advances that help develop better understanding of how microorganisms interact with the human body. Plus, we implement ambient ionization mass spectrometry for clinical sciences.
Scientific heroes
Richard Zare, my postdoctoral advisor, for his pioneering work and technical breakthroughs in analytical science – and for his never-ending passion for his research and mentorship of younger scientists.
Prediction
The most game-changing advance we could see in the next five years would be an algorithm that could rapidly and accurately determine the chemical structures of compounds based on their spectroscopic and spectrometric features.
Advice
Stay passionate when you discover nothing, and stay calm when you find something.
---