Christopher C. Mulligan
The Power List 2018
---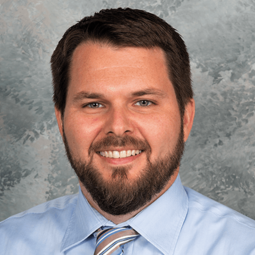 Christopher C. Mulligan
Associate Professor, Department of Chemistry, Illinois State University, Normal, USA.
Early inspiration
I have always been interested in science and aspired to a career where I could help others. It wasn't until very late in my education (and after some encouragement from those close to me) that I even considered an academic career. But I'm very glad that I did.
Research
By leveraging portable MS technologies and ambient ionization methods, my group aims to provide the first-response and forensic communities with chemical information on-demand, in a platform that is simple, reliable, and court-admissible.
Prediction
I think advances in miniaturization will eventually yield the consummate, Tricorder-like device that many analytical chemists have sought to create. When this technology joins the "Internet of Things," the data produced could revolutionize fields like medicine and public safety.
Advice
Work hard, but also work smart. Play to your strengths in research, and minimize your weaknesses through effective collaborations. Finally, protect your research and writing time like it's a valuable commodity, because it is.
Nominator comment: "Mulligan has dedicated his professional career to empowering law enforcement agencies with the appropriate analytical instruments and methods to combat crime efficiently."

---