Gary J. Patti
The Power List 2018
---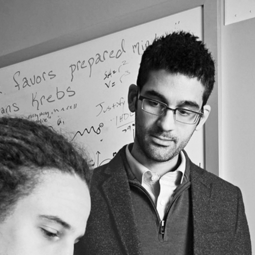 Gary J. Patti
Michael and Tana Powell Associate Professor, Department of Chemistry, Department of Medicine, Washington University in St. Louis, Missouri, USA.
Early inspiration
I think obsessed is a good word. It's the feeling of getting halfway through a jigsaw puzzle and then having to stop. There's an irresistible urge to find that missing piece. That's how I've felt about science for the last 20 years.
Research
Metabolomics and all things related to cellular metabolism. The difference between a good measurement and an excellent measurement could be a missed diagnosis.
Advice
Have the courage to say no. No to collaborations that don't excite you. No to conference invitations that aren't interesting. No to prospective students that aren't a good fit for your lab.
Nominator comment:"Patti has pioneered technologies in the burgeoning field of metabolomics. In particular, he has developed analytical methods for coupling metabolomics with isotope tracing."
---