Hiroshi Tsugawa
The Power List 2018
---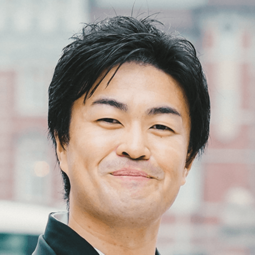 Hiroshi Tsugawa
Researcher, RIKEN Center for Sustainable Resource Science, Yokohama, Kanagawa, Japan.
Research
Computational mass spectrometry and computational metabolomics.
Greatest achievement
The development of MS-DIAL and MS FINDER packages.
Scientific heroes
Oliver Fiehn, UC Davis.
Objective
I want to better understand the mass fragmentation of small molecules to deepen our understanding of metabolism.
Prediction
The complete prediction of mass fragmentations, at least in some metabolite classes.
Advice
If you want to work in mass spectrometry-based omics science, learn programming.
Nominator comment: "In my laboratory, Hiroshi is referred to as 'genius'. He single-handedly upended the way untargeted LC-MS and GC-MS data processing is handled by programming MS-DIAL, software that is now used across the globe. He also programmed MS-FINDER, the first software that predicts mass spectra from rules and that integrates H-rearrangement in the algorithm."
---