Jacob Shelley
The Power List 2018
---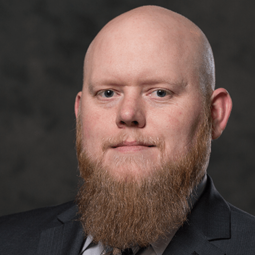 Jacob Shelley
Alan Paul Schulz Career Development Professor of Chemistry, Department of Chemistry and Chemical Biology, Rensselaer Polytechnic Institute, Troy, New York, USA.
Early inspiration
My excellent research mentors during my undergraduate degree, Diane Stearns and Jani Ingram, gave me the freedom to fix and tinker with instrumentation.
Research
We are developing new tools and approaches for mass spectrometry to simplify analyses and/or expand the range of detectable species. This includes everything from portable/fieldable atomic mass spectrometry to ubiquitous ionization sources for elemental, small molecule, and biopolymer detection to multimodal chemical imaging.
Prediction
The development of robust, easy-to-use, and inexpensive portable mass spectrometry will have a profound impact on analytical science, and society in general.
Advice
Work hard and stay focused, but more importantly, enjoy what you do.
Nominator comment:"Shelley has become world-renowned for his work in developing, testing, and application of novel plasma-based ion sources for mass spectrometry. One such source, the solution-cathode glow discharge (SCGD) has been found to be useful for a range of samples and to produce information ranging from elemental and isotopic composition, to molecular fragmentation, to peptide sequencing."
---