Jennifer Chen
The Power List 2018
---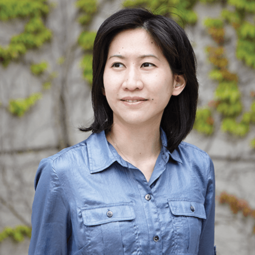 Jennifer Chen
Associate Professor, Department of Chemistry, York University, Toronto, Ontario, Canada.
Early inspiration
I chose academia because of my passion for research, teaching and mentoring. I enjoy the freedom to tackle a problem and to come up with a solution. I find it rewarding to be able to make a difference in students' lives and see them grow into mature scientists.
Research
Developing nanostructures and methodologies for detecting biomolecules down to the single-cell level, thereby enabling rapid and economical interrogation of cellular heterogeneity and microenvironment.
Scientific heroes
I have great respect for Arnold Beckman's contribution in developing analytical technologies that advanced many fields of science, and for his entrepreneurship, involvement in policy, and philanthropy.
Advice
Stay curious, as learning is a life-long journey. Be flexible and open-minded – different career paths may be attractive at different points in one's life.
Nominator comment:"Jen has built an innovative and multifaceted research program in analytical chemistry, which comfortably resides at the interface of materials research, next-generation sensor development and biomedical diagnostics. She and her team are rapidly establishing a center of research excellence in the area of plasmonic sensors."
---