Ken Broeckhoven
The Power List 2018
---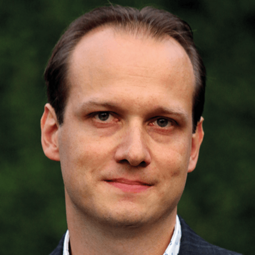 Ken Broeckhoven
Associate Professor, Department of Chemical Engineering, Vrije Universiteit Brussel, Brussels, Belgium.
Early inspiration
I can only thank/blame my former promotor, Gert Desmet, for dragging me into the field of liquid chromatography – not a typical choice for a chemical engineer, but one I don't regret.
Greatest achievement
Building and running our very own extremely high-pressure LC system (3000 bar) that can handle the flow rate of typical (2.1mm ID) UHPLC columns, with no serious injuries or accidents in the process (besides some dents in the casing!).
Objective
As part of the Belgian ChIMiC research consortium, we hope to achieve a paradigm shift in the quality of chemical composition measurements of vapors, mixtures, cells and tissues – by developing innovative hardware and software solutions.
Advice
Investigate the unexpected! If your experiments do not give the results you had planned or hoped for, often interesting new things can be learned by figuring out why.
Nominator comment:"Ken is a talented researcher with a deep understanding of the fundamentals of chromatography. He is also a passionate teacher, and an excellent presenter at conferences."
---