Lynn Dennany
The Power List 2018
---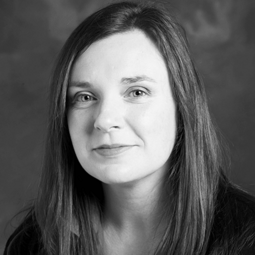 Lynn Dennany
Senior Lecturer, Department of Pure & Applied Chemistry, University of Strathclyde, UK.
Early inspiration
I wanted to undertake research that makes a difference, and analytical science represented the most challenging and fulfilling way for me to achieve this. That's why I chose this career path; I do the science I love, have an impact on society and share my enthusiasm with younger scientists.
Greatest achievement
My biggest achievement was showing that electrochemical sensors can be successfully utilized in complex matrices such as blood. Prior to this, they had been dismissed for real-world analysis by many. This represented a game-changer and cemented electrochemical research as part of the mix for portable analysis and real-world applications.
Prediction
Current research is focused on portable sensing for applications in personal medicine, process analysis and forensic science. The biggest challenge for all of this innovative research is translation into active use in these fields. If we can overcome this hurdle, advances in all of these industries will be achievable.
Advice
Collaborate at every opportunity. This can help you direct and shape your area of research while visiting different countries and laboratories. It also gives you a brilliant support network of scientists and friends.
Nominator comment:"Lynn has pioneered the fundamental understanding of electrochemiluminescence to facilitate the translation of electrochemical sensors into the clinical arena and showcase its potential for a variety of other applications. She has written agenda-setting papers, developed new sensor platforms and made advances toward continuous monitoring."
---