Matthew J. Baker
The Power List 2018
---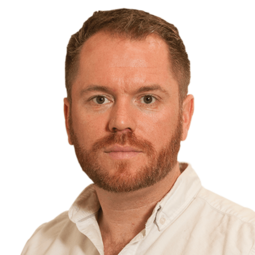 Matthew J. Baker
Reader in Chemistry, Department of Pure and Applied Chemistry, University of Strathclyde, UK.
Research
My focus is to impact upon people's lives by understanding the composition and behavior of molecules in complex media. I aim to detect or identify disease, toxic chemicals and pathogenic bacteria via spectroscopy and translate these methods to real-world settings.
Greatest achievement
In January of this year we were able to put a FTIR spectrometer in the Western General Hospital, Edinburgh, that is fitted with the new accessories that we have developed via my spinout (www.clinspecdx.com). We were able to collect serum spectroscopic data from people attending for a CT, finally translating something invented in the lab to the clinic.
Objective
I hope to have fully regulated spectroscopic tests that are FDA/MHRA approved, used in daily practice and cover a wide range of diseases. This will not only benefit patients but also expand our field.
Prediction
The infrared spectroscopy area is very interesting at the moment with the use of new light sources and new techniques coming, such as nanoscale IR and thermal-based analysis.
---