Tomas Cajka
The Power List 2018
---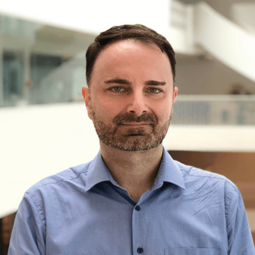 Tomas Cajka
Associate Professor, Department of Metabolomics, Institute of Physiology CAS, Prague, Czech Republic.
Research
Developing novel strategies using cutting-edge LC–MS technologies to merge untargeted and targeted metabolomics methods, expanding the coverage of spectral libraries and identification of unknowns by using in-silico fragmentation software, and applying these tools in biomedical research to ultimately improve human health.
Objective
In untargeted metabolomics, it is estimated that only 20 percent of features can be identified – a sad balance indeed. Hopefully the field will move toward a higher identification rate of metabolites thanks to open-source MS/MS libraries for more meaningful data interpretation. I would like to contribute a few pieces to this big metabolomic puzzle.
Advice
Make use of every opportunity and challenge! Easy to say, much harder to do, of course. However, solving seemingly intractable problems has always forced me to think outside the box and consequently influenced the direction of my future research.
Nominator comment: "Tomas is the most meticulous, creative and imaginative analytical chemist that I have ever met."
---