Duncan Graham
The Power List 2021
---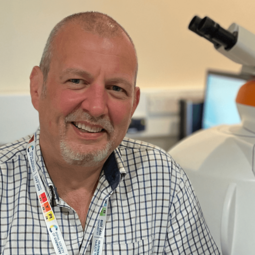 Distinguished Professor and Head of Department, Pure and Applied Chemistry, University of Strathclyde, Glasgow, UK
Biggest breakthrough? I think the creation of new probes for sensing conditions/molecules inside cells using Raman and/or stimulated Raman scattering is really game changing. This approach makes use of the vibrational frequency of alkynes being in the cell silent region and then changing in response to different stimuli; for example, pH or glutathione. There's amazing work coming out of Japan and the US in this area.
Heroes? My main mentor for research has been Ewen Smith from the University of Strathclyde, but there are too many heroes to mention; every time I read a new paper or hear a great talk I'm swayed to that person being amazing!
Advice? Enjoy what you do, be positive, be bold, and remember people make the science happen and will progress the field, so create a happy and supportive research environment that everyone enjoys being part of!
---