Michelle Reid
The Power List 2021
---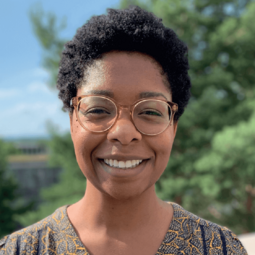 Scientist, Bioanalytical Chemistry, Cristal Therapeutics; Guest Researcher, Maastricht University (M4i), The Netherlands
Biggest breakthrough? Currently, I'm excited about MALDI-2 developments, since we are finally seeing that age-old critique of additional separation of MALDI-MSI data being addressed by timsTOF instrumentation.
The single biggest challenge… I think we're still navigating how to manage big data, whether it be storage of large datasets or processing big data. Additionally, there are interesting multi-omics approaches and experiments that need optimal data integration tools.
Heroes/ mentors? Apart from my academic advisor, Richard Yost, I've long considered Tiffany Porta Seigl, Mike Lee, Alaa Othman, Timothy Garrett, and R Elaine Turner as outstanding mentors. Renã A S Robinson and Emily Ehrenfeld are my (s)heroes.
---