# Top 20 Andrew deMello
The Power List 2021
---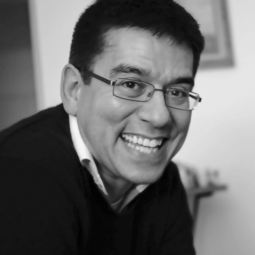 Professor of Biochemical Engineering, ETH Zürich, Switzerland
Biggest challenge? While the community is extremely good at generating high-quality chemical and biological information on very short time scales, we are still poor at extracting this information at the same rate and with the same richness and contrast. We're definitely making inroads in this direction, but I'd like to see more examples of ultra-sensitive, fast and information-rich detectors able to probe a diversity of molecular species at sub-pM concentrations.
In another life… I've always loved photography and as a teenager wanted to become a photojournalist, so that would be a possibility. But if I have free rein, then I think I'm going to be a downhill skier!
Up-and-comers? There are so many talented and inspiring young scientists in our community, but I am always especially excited when I see people initiating entirely new lines of research. For example, Claire Stanley at Imperial College London is developing microfluidic tools to probe the interplay between soil-dwelling organisms at the single cell level. Here, simple microfluidics is great at generating novel biological information. Additionally, Josep Puigmartí-Luis at the University of Barcelona is developing an outstanding array of analytical tools for supramolecular chemistry and materials synthesis. A particular recent highlight has been his use of microfluidic systems to probe crystallization under simulated microgravity conditions.
---