Wolfgang Lindner
The Power List 2015
---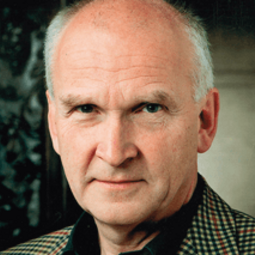 Wolfgang Lindner
Professor Emeritus, Analytical Chemistry, University of Vienna, Austria.
Most important lesson Stay curious throughout your life and don't be afraid to enter new fields and to learn the language of these fields. By doing so, one can gain new insights that otherwise one could only dream of. Never give up and "dig deep" in science in order to meet far-reaching goals.
Encounters with serendipity In my view, serendipity is based on unconventional thinking and mastering non-obvious experiments driven by curiosity and educated guesses. Interpretation of unexpected experimental data was the most rewarding part of my scientific life.

When I was a 14-year-old boy, I already dreamed about becoming a discoverer of new things. I saw chemistry as a big chance to discover and make something new and novel. As a result, I was able to file very diversified patents, which is perhaps unexpected from an analytical chemist.

Most unexpected outcome The most unexpected and rewarding aspect of my scientific career was the acceptance of my personality and attitude by my students and group members over so many years. I still maintain good contact with many of my former PhD students (the first finished in 1976 and the last in 2013), co-workers and colleagues.

Eye on the horizon Analytical sciences have an enormous impact in almost all fields of chemistry and bio-sciences, but its standing is often underrated. Think about a very up-to-date example: the accurate measurement of NOx in diesel exhaust gases results in analytical data that can be trusted. The "experimental design" and the sampling, however, is an issue that results in values that may not reflect the "real world" situation. In other words, analytical values always need to be discussed in the full context of the question. Analytical chemists are often not fully integrated in such decision-making processes, which is a mistake. Fortunately, modern institutions and industry have realized the bridging power of analytical science in the context of solving increasingly complex challenges.

The speed of generating good analytical data will steadily increase and will be a big aspect of the future. Computer power helps us to quickly generate and interpret the data – but we need to stay on track and understand the analytical pathway from sampling, measuring, and data analysis.
Sitting Down With interview: tas.txp.to/1015/Lindner
---