Techniques & Tools
Gas Chromatography
GC×GC 2021: Great Science Virtually Guaranteed
An online GC×GC symposium may not be the ideal substitute for our beloved face-to-face meeting, but it's definitely better than the alternative
Philip Marriott |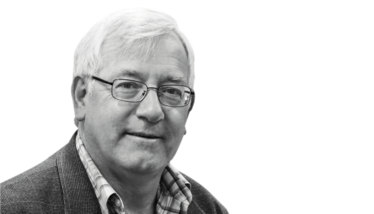 In The Analytical Scientist's recent feature - "The Show Must Go On?" - I expressed my feelings of loss at the cancelation of a face-to-face ISCC/GC×GC meeting for the second year in a row. Though a virtual conference is admittedly less than ideal, the members of the GC×GC organizing committee and I simply could not face the alternative: no meeting at all.
Three linked facts drove our collective decision to offer GC×GC-18 as a virtual symposium: i) we have not met as a GC×GC Symposium community since 2019; ii) we had originally hoped that missing the 2020 iteration meeting in person would allow us to reconvene in 2021 rather than relying on a virtual platform - but how wrong this would turn out to be!; and iii) we could not imagine waiting until 2022 before gathering as a community of GC×GC enthusiasts to celebrate our science. So, a virtual event it was!
To organize a relatively broad coverage of GC×GC in the short time available (we pushed the date of the meeting to a slot vacated by the ASMS meeting), we decided it was best (or most time-efficient) to work with largely invited presentations. We believe we have a good balance across a spectrum of key applications and technology in GC×GC – but you can visit the website to confirm this! And to maximize the number of presentations and to offer an alternative to poster-style presentations, we have planned brief burst oral talks – but of only five minutes each. For PhD students today, this is not an unusual format. An increasing number of meetings use a similar model, such as the increasingly popular "3 Minute Thesis" or "PechaKucha" presentations. Only the burst presentations will be held as parallel sessions. Other presentations are of a more traditional 15-20 minutes, organized as applications or technology sessions. We will also have a number of keynote state-of-GC×GC lectures. To fast-track the organizational aspect, the Multidimensional Chromatography Workshop – previously held in Toronto, and now in Liege – has agreed to host the meeting on their virtual platform (thank you!).
Though a virtual event necessitates a number of changes to the traditional format, it was important for us to maintain as many key elements of the GC×GC series of symposia as possible. So it is our pleasure to include the GC×GC Scientific Achievement Award and the John B Phillips Award – and, this year, it will be double the honor (and double the award lectures) because both the 2020 and 2021 awards will be presented. The award winners and their lecture titles can be found on our website, but I'd like to announce here that the Scientific Achievement Awards go to Hans-Gerd Janssen (2020) and jointly to Jack Cochran and Frank Dorman (2021). And the John B Phillips Award goes to Pierre-Hugues Stefanuto (2020) and Katelynn Perrault (2021). A GC×GC workshop will be presented, and manufacturers/conference supporters will have 15 minute Sponsor's Corners to share their developments and new offerings.
In short, if we'd not gone virtual for 2021, then there would have been no Symposium – in my view, an unacceptable situation. I think there is uniform agreement that GC×GC should and will revert to face-to-face meetings – when appropriate to do so. The Analytical Scientist recently canvassed opinions from GC×GC users on the pros and cons of GC×GC as a virtual meeting, and I think it is clear that most in our field feel the same way. There are certainly some benefits to virtual meetings, particularly for scientists who cannot travel to a conference but can attend online, so maybe some hybrid model will emerge in the future. But, for me, the opportunity to have (scientific or peripheral) conversations over dinner, to peruse posters then quiz their authors, and to visit exhibitor stands (and pick up yet another "favorite" pen) is simply invaluable.
Receive content, products, events as well as relevant industry updates from The Analytical Scientist and its sponsors.