Daniel DeBord
---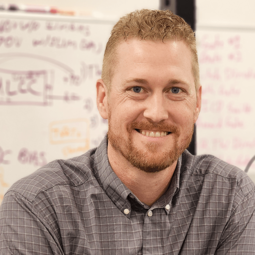 Vice President of Research & Development, MOBILion Systems, USA
Controversial opinion? Anyone familiar with the field of mass spectrometry likely knows the story of the Orbitrap mass spectrometer. It is a beautifully elegant mass analyzer that was invented roughly 20 years ago and has grown to become the most ubiquitous type of mass spectrometer for discovery applications. It has been adapted, optimized, and demonstrated for an incredibly diverse range of applications, with most common users recognizing it as the de facto standard. However, I'm of the opinion that there is no "end all, be all" mass spectrometry solution for all applications. The patchwork quilt of analytical problems in the real world means that the various other types of mass analyzers – time of flights, quadrupoles, magnetic sectors, and so on – each have redeeming qualities and complementary capabilities that allow them each to surpass the almighty Orbitrap in certain areas. The diversity of technologies is one of my favorite aspects of the mass spectrometry field and is something I advocate for to ensure that we maintain a healthy ecosystem – one where we reserve a place for each of these unique branches of the mass spec family tree.
Advice? Be relentlessly curious and don't shy away from opportunities outside your depth. Seek out mentors but don't wait for them to "teach you everything they know" – be proactive in asking questions and challenging them with "why" questions. When I was starting out trying to learn how to design ion mobility and mass spectrometry instrumentation, it was a black art to me and the limited number of people on the planet that knew how to do what I wanted to learn either weren't accessible or weren't willing to share. I had to resort to studying obscure research articles and learning on the fly. The most valuable skill you can hone is learning how to learn.
Mission? Most analytical instrument designers get the opportunity to work on three or four novel platforms in their careers, given typical development timescales. This works out to roughly 5–10 years per platform. Over the next 10 years, I want to invest my career working towards designing a commercially successful instrumentation system that has a significant impact on analytical science. It is incredibly rewarding to be developing tools that other analytical scientists will be using to solve problems and understand complicated phenomena that I could have never unraveled. Who knows, it could be "my instrument" that helps detect a particular disease biomarker or that enables the development of the next revolutionary biotherapeutic.
---