Flavio A. Franchina
---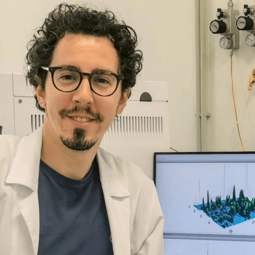 Assistant Professor (tenure-track), University of Ferrara, Italy
Challenges? In my opinion, an important current and future challenge is the exploitability of the immense volume of data in our hands. Nowadays, we have available (thank goodness!) powerful, accurate, and high-resolution modern analytical instrumentation, which allows us to acquire and store a huge amount of data. This, in combination with the elevated number of samples required for statistical relevance in research studies, makes the extrapolation, fusion, and conversion of the data into knowledge very challenging. Although exciting and motivating, we are trying to address increasingly complex questions, encompassing several disciplines – thus the skills and knowledge required for a scientist are increasingly demanding. More than ever, sharing and collaboration can help us progress this quest faster.
Advice? First, identify and master the fundamentals of your discipline. Then, don't be afraid of the novelties and challenges – these squeeze the best out of you. Go experience 360° integration (scientific, cultural, organizational, and so on) abroad and be open to new fields. Throw out the worst and melt the best of these experiences to shape your scientific and personal profile. It is not (at all!) an easy trail, but passion and persistence are qualities to develop, embody, and shape to reach your objectives.
Mission? Workwise, contributing to the research and teaching at my new institution, the University of Ferrara. I can say that the goal is to actively develop and establish novel research lines and collaborations combining the use of modern sample preparation techniques, multidimensional chromatography and mass spectrometry, and exploiting the diverse expertise I gained over the years.
---