Isabelle Kohler
---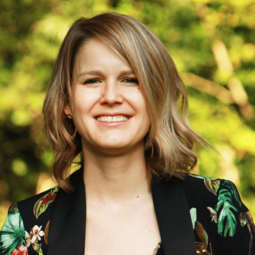 Assistant Professor, Vrije Universiteit Amsterdam, Amsterdam Institute of Molecular and Life Sciences, The Netherlands
Advice? The most obvious advice I will give is: networking! Surround yourself with mentors who truly care about you as a person and can help you with what you actually need. During my career, I have also learnt very important lessons (sometimes brutally). Dare to leave a job that does not fulfill you or spark joy in your life, even though it looks like the perfect position on paper. Find your core values and stick to them as much as you can in your work. Stay authentic and be proud of who you are; there's more than one path that can bring you closer to your dreams. And don't forget to enjoy the ride: it can sometimes be a very bumpy journey (especially at crucial moments in your career), but also incredibly fun and fulfilling.
Mission? My personal mission for the next 10 years (and, actually, the rest of my life) is that every day I wake up in the morning, I feel content, fulfilled, connected to my core, and ready to learn something new during the day. For me, this can only happen when my mind and my body are aligned – in other words: that my work-life balance is under control and healthy. This remains a challenge in the academic world, where overwork is rather the rule than the exception. I will continue building my career step by step, at my speed, following my core values, with strong ambition and hard work but without sacrificing my personal life or stepping beyond the limits I have set. With this behavior, I also hope to be a role model for the next generation, so that we can one day eventually see a significant change of mentality within universities.
Dream dinner party? I would organize a Power List-themed dinner and gather all my past and current colleagues, mentors and supervisors who have been featured in the Power List since 2013. From the beginning of my career during my PhD in Geneva until my current position as Assistant Professor in Amsterdam, I have been fortunate enough to be surrounded by such talented people who are recognized as the most influential analytical scientists by the community. Luckily, with international borders opening again after the COVID-19 pandemic, there's a chance that this dinner actually happens in the foreseeable future! I'm sure I don't need to list here who will receive an invitation card to this dream dinner – they know who they are!
---