Lawrence Madikizela
---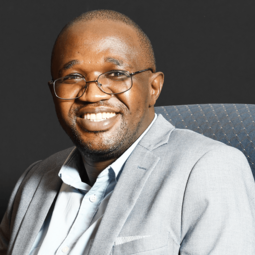 Associate Professor, Analytical and Environmental Research, University of South Africa, South Africa
Fears? Research productivity is assessed by one's ability to publish and attain research funding. With the latter becoming more difficult, some researchers are attempting to publish poor quality research. As an editor and reviewer in various journals, I have seen a high number of research articles being declined based largely on a lack of novelty, poor experimental design, and poor quality of the research manuscript itself. Sadly, some reviewers and editors overlook these shortfalls, which result in the publication of mediocre work. I'm most worried about the impact this will have on younger researchers, who benchmark themselves against what has already been published. In some cases, they might even be reading research published by a predatory journal and using that to conceptualize future research ideas. In the long run, this will have severe consequences.
Secret to success? Hard work, dedication and support structure. I received enormous and sufficient support from my immediate family, friends (especially those in academia) and a PhD supervisor (Luke Chimuka) who became a friend and a father in the academic space.
Advice? Analytical equipment and instruments available nowadays are technologically driven with the analytical data being processed on computers. The younger generation are often able to learn new software quickly, and they have easy access to online libraries. But I would strongly advise them to spend more time reading to understand the science. Once you understand the science, applying it to solve real-life problems should become easier.
---