Deirdre Cabooter
The Power List 2014
---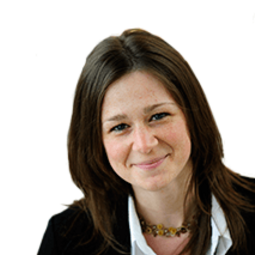 Deirdre Cabooter
Assistant Professor, Pharmaceutical Analysis, Department of Pharmaceutical and Pharmacological Sciences, University of Leuven, Belgium.
Calling: "I've been hooked to the diversity, challenges and possibilities of research since my master's degree and have wanted to pursue a career in research ever since."

Regret: "No. I love every single aspect of my job: the research, interaction with students and the diversity in my daily activities."

Emphasis: "The investigation, development and implementation of novel liquid chromatographic techniques for pharmaceutical analysis."

Triumph: "Being a research professor at KU Leuven: a prestigious position with reduced teaching load that allows me to focus on research."

Respect: Gert Desmet – he is my mentor, a former promoter and a friend who introduced me into the world of chromatography with all his enthusiasm. He continues to inspire me.
Pat Sandra – he allowed me to spend a lot of time in his research lab during my PhD studies and further aroused my interest in chromatography. His knowledge of chromatography is limitless."

Hopes: "To expand and establish my own research group wherein I can share my enthusiasm and passion for research with young researchers."

Advice: "Collaborate with other scientists to broaden your knowledge and field of expertise, work hard and never give up!"
---