Karen Faulds
The Power List 2019 – 21-100 (A-Z)
---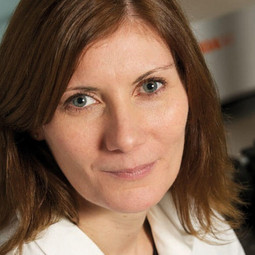 Karen Faulds
Professor, Head of Bionanotechnology and Analytical Chemistry, University of Strathclyde, UK.
The future: Raman spectroscopy and SERS are transitioning into use as biomedical tools to study diseases and pathogens – in future, they will be used for diagnosis and treatment monitoring.
Research goal: To improve peoples' lives or the environment. My ambition is to develop approaches that will allow early disease detection, facilitating faster and more specific medical interventions that improve outcomes and reduce cost.
Nominator comment: "Faulds is an outstanding, internationally recognized scientist, and a role model for women in science."
---