Dwight Stoll
The Power List 2017
---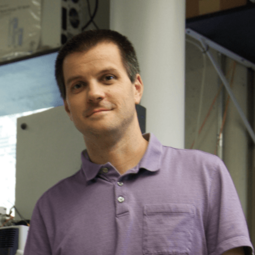 Dwight Stoll
Associate Professor and Co-Chair in Chemistry, Gustavus Adolphus College, Department of Chemistry, St. Peter, Minnesota, USA.
Motivation
First, I am just really curious about how chromatography works, and how we can make it better – in the same way our six-year-old son is curious why some materials bend, while others shatter. I feel compelled to keep pursuing answers to the questions that will lead us to the next breakthrough. Second, I feel I owe something to all the teachers, mentors, and family members that have supported me over the years. Many of them never had the opportunities that I have, and I push myself as a way of acknowledging their effort and sacrifices on my behalf.
Most exciting current project
Earlier this year we kicked off a big new project in my lab, focused on the development of 2D-LC for biopharmaceutical and related applications. There is so much technology innovation happening around tools for biomolecule analysis – from column technology to mass spectrometry. We will leverage these technologies in 2D-LC methods that will deliver unprecedented performance for the analysis of complex materials, ranging from monoclonal antibodies to oligonucleotides and lipid mixtures. While my laboratory at Gustavus is the home of the project, we are forming deep collaborations with investigators in both industry and academia.
Heroes of separation
In the top tier for me is Cal Giddings. Many of us working in LC today are still trying to sort out the details of things he predicted decades ago. While I never met Giddings, I have had the good fortune to get to know and work a little with some of the other pioneers of the field, including Ron Majors, Dick Henry, John Dolan, and Lloyd Snyder. I never got to know Jack Kirkland, but I think many of us who are into the hardware side of LC are jealous of photos we see of Kirkland's early instruments. And finally, I have to close with Pete Carr. I would not be where I am today without his direction early in my career, and his enduring friendship.
Nominee comment: "He is a scholar, a deep thinker, a superb motivator of undergraduate students, and a creative, focused separation scientist. As a leader in the emerging field of multidimensional LC separations, Dwight's influence will be felt for decades."
---