Alexander Makarov
The Power List 2017
---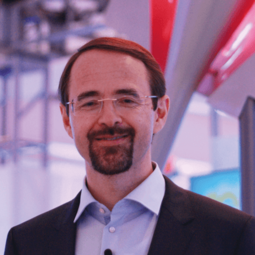 Alexander Makarov
Director, Global Research Life Science Mass Spectrometry, Thermo Fisher Scientific, Germany.
Most successful collaboration
A decade-long collaboration with Matthias Mann in the field of bottom-up proteomics, plus – since 2012 – a collaboration with Albert Heck (Utrecht University) that resulted in great extension of mass range of Orbitrap mass spectrometry and its application to structural biology.
Proudest moment
The proudest career moment for me was when I received an award for distinguished contribution to mass spectrometry from the American Society for Mass Spectrometry.
Other categories: Inventors
---