Julie Schappler
The Power List 2017
---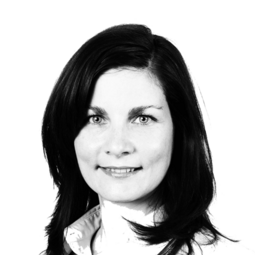 Julie Schappler
Lecturer, Group of Analytical Sciences, School of Pharmaceutical Sciences, University of Geneva, Switzerland.
Motivation
Students are my incentive. I always involve pharmacy students in our humanitarian projects. They are very critical but also bring fresh and relevant ideas. Once they have joined a project and added their own mark to it, they are very efficient in disseminating it among their peers and networks, and recruiting new and motivated students.
Proudest moment
Being runner-up of the Humanity in Science Award in 2015 for our low-cost CE device. The international analytical community was recognizing our work, and our project was entering a new and bigger stage.
Working for others
My work helps emerging countries fighting counterfeit medicines and substandard drugs. We built a low-cost CE instrument and implemented it in countries where the proportion of counterfeits is still very high (mainly in Africa and Asia). We also provided the analytical methods, as well as teaching and training for laboratory staff. Quality control of medicines are now performed with routine CE in national labs in several emerging countries.
Nominator comment: "Julie Schappler is involved in a humanitarian project aimed at fighting counterfeit medicines and sub-standard drugs in emerging countries with low-cost capillary electrophoresis."
---