Ruedi Aebersold
The Power List 2017
---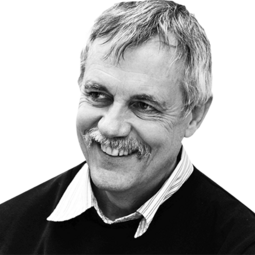 Ruedi Aebersold
Professor of Molecular Systems Biology and Chair, Department of Biology, ETH Zurich and Faculty of Science, University of Zurich, Switzerland.
Biggest game changers
In the field of proteomics, the game changers are threefold. First, the amazing increase in overall performance (resolution, sensitivity, accuracy of the instruments). Second, the emergence of a highly interactive academic and private sector software development community who have worked to develop, test, benchmark and disseminate generally accessible software tools and make them interoperable. Third, the development of conceptually new workflows that support the exploration of entirely new biological questions.
Why omics?
In the 1990s I worked at the Department of Molecular Biotechnology at the University of Washington in Seattle, which was one of the leading genomics departments at the time. In that environment and working on protein analytics, it was an obvious question to ask – could we come up with techniques that would, at some point, allow us to study the proteome in a comprehensive manner? We have been pursuing this goal ever since.
Other categories: Mass Spectrometrists, Leaders
---