Jennifer Van Eyk
The Power List 2017
---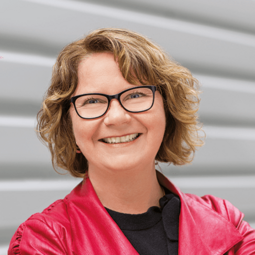 Jennifer Van Eyk
Director, Advanced Clinical Biosystems Research Institute, Director of Basic Science, The Barbra Streisand Women's Heart Center, Co-Director, Cedars Sinai Precision Health, The Erika Glazer Endowed Chair in Women's Heart Health, The Heart Institute, Department of Medicine, Cedars-Sinai Medical Center, California, USA.
Most important lesson
Entrusting your vision to your lab will expand it, and enable it to become even greater.
Biggest surprise
How truly gifted and remarkable people are.
Challenges ahead for omics
Bringing discovery to patient care. This is requiring us to have a shared vision – to reduce barriers, engage new approaches and find new paradigms at every step along the way.
Nominator comment: "A visionary leader in the field of clinical proteomics. She deserves recognition for the creative and transformational approach she is forging for the application of multiple omic sciences to address clinically meaningful problems."
---